A new Gift Planning Designation for Advisors? Why this IS a big deal.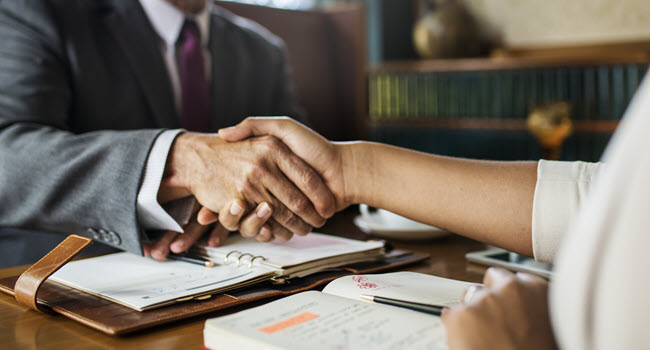 September 25, 2018
Category:
Most charities, especially large ones, do a credible job of promoting planned giving. In large part because of CAGP's wide array of outstanding training programs, we have a large cadre of sophisticated fundraising professionals, equipped to talk to donors about legacy giving. Is there room for improvement? Sure. But for the most part, things are pretty solid.
The vast majority of our CAGP members work in the charitable sector, with only a small number of advisors actively involved in CAGP. These advisor members are profoundly committed to advancing gift planning in Canada but the actual number is still quite small. Too small. Fewer than 10% of CAGP's approximately 1300 members are advisors. (I'm defining advisors as lawyers, accountants, insurance professionals, estate planners and financial advisors working outside the charitable sectors). We need to build that number.
For philanthropy to grow meaningfully in Canada, we need to truly engage advisors, and we need to engage them on their terms, not ours. We need to play on their playing field. We need to deliver education and training in ways that they are accustomed to receiving it. We know there is tremendous room for growth. We know from our own research that most advisors are approaching philanthropy in a haphazard and reactive manner. We know that they want to learn more. They want to engage their clients. They just don't know how.
Most advisors simply haven't heard of CAGP. They don't know of us or the amazing programs that we offer. The network of advisors across Canada is large, diverse and complex. CAGP simply doesn't have the resources to market to this audience in a meaningful way.
The Knowledge Bureau is a highly respected organization whose core mandate is advisor training. Led by Evelyn Jacks, KB develops and delivers training programs across Canada. It is an organization known to the Canadian advisory community. Powered by CAGP's incomparable content, the Knowledge Bureau can provide access to an audience that has, until now, been out of reach.
What does this mean? Well, change won't come overnight. But in time, dozens, then hundreds of advisors – new advisors – will engage in charitable gift planning as a result of this partnership. It means that thousands of new conversations about philanthropy will take place. It will invariably mean new membership for CAGP and the continued growth of the organizations and its programs. These advisors will embrace the new professional accreditation that is offered to them as a means of demonstrating their commitment to charitable gift planning so they can deliver better service to their clients.
As charities, our channels (i.e. our donor base) only allow us to talk to so many individuals. But by harnessing the conversational power of tens of thousands of advisors in Canada, we can (and will) truly change the world.
CAGP's mission is, among other things, to champion the growth and development of strategic charitable gift planning in Canada by:
Developing knowledge and providing education
Building awareness and promoting philanthropy
Creating connections and facilitating partnerships
I cannot think of an initiative that better reflects CAGP's mission.
This new partnership, perhaps more than any other in recent memory, will serve to drive CAGP into the next decade and beyond.

;