Gift Planning Fundamentals
"This is a wonderfully comprehensive overview of the science of planned giving, condensed in a clear and concise way into one day. Highly recommended for those considering a career in planned giving or to fundraisers looking to expand their understanding of this type of fund development." - 2017 Attendee
Whether you are new to gift planning or in need of a solid refresher, the CAGP Foundation's Gift Planning Fundamentals is a one-day introductory course that will give you the boost you need to thrive in your career.
Topics include:
Current philanthropic trends and tax issues
Some common types of planned gifts in Canada
How to introduce and discuss planned gifts with your donors ... and more
Includes breakfast, lunch, coffee breaks and materials.
This course can be exclusively tailored to your organization.
---
Are you unsure about where to begin or which course is right for you? We have two recommendations for you:
Our Professional Development Roadmap is a helpful guide for gift planners and fundraisers in their journey to becoming a successful charitable gift planner.
This Course Descriptions document contains a brief description of each of our 4 courses in one place, to help you decide which is the right fit for you at this point in your career.
---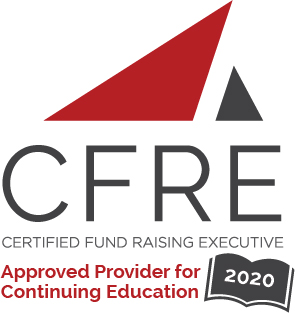 Full participation in Gift Planning Fundamentals is applicable for 7 points in Category 1.B – Education of the CFRE International application for initial certification and/or recertification. Remember! As a CAGP member, you receive a 20% discount off of your CFRE certification or recertification!

Institute accredited CE (7.0 credits)
---
Upcoming Presentations
Edmonton, Alberta
Hosted by the Alberta North Chapter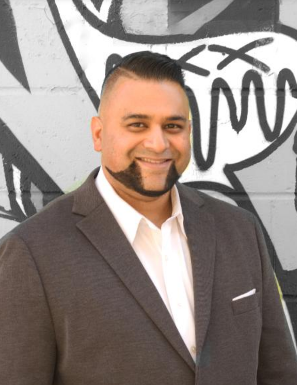 Date: Thursday, October 1, 2020, 7:30 a.m. – 5:00 p.m.
Location: TBC
Presenter: Paul Nazareth, CAGP
Cost: CAGP Members: $425 / Non-members: $475 (Tax exempt)
Registration opens soon
---
Need a little more convincing? Read what our past attendees had to say:
"If you want to know what the rules are and the trends - this session is great." - 2017 Attendee

"The knowledge and practical experience by the presenters far exceeded my expectation. " - 2017 Attendee

"I learned so much in this one-day course that I felt I had a week's worth of information. The presenters were excellent and very engaging. It was well worth the time and money." - Marie Miller, Queen's University

"The CAGP Gift Planning Fundamentals course was everything I needed as a new planned giving fundraiser to plan and market a brand new gift planning program and to gain confidence in soliciting gifts from our valued donors. As a small town fundraiser, I know that some of the gift planning tools will rarely, if ever, be utilised or desired from our donors, so I also appreciated that the most advantageous and commonly used tools were focused on in the course. Thank you very much to the planners, hosts and of course, the presenters for volunteering their valuable time preparing and presenting the content." - Chelsea McIntyre, District Memorial Hospital Foundation
---
Gift Planning Fundamentals Cancellation Policy
Up to 14 days before the course: Full refund or credit that is good for up to one year
7 - 14 days before the course: Credit that is good for up to one year
Within 7 days of the course: No refund*
*Note: You may transfer your registration to another team member within your organization at any time. There is a $75 administration charge plus any difference between member and non-member pricing, if applicable.
All cancellations must be received in writing.
CAGP Foundation reserves the right to amend or cancel the event.
If an event has to be cancelled or rescheduled we will contact you as soon as possible to notify you of the change. You will be offered an alternative date or a full refund.
In the event of a cancellation, we will not reimburse travel, accommodation or other costs related to the event.
---
For more information, contact Erin Kuhns, Manager, Education and Training:
1-888-430-9494 Ext. 222 or email ekuhns@cagp-acpdp.org.
---
This education session is offered by: