Strategic Gift Planning Bootcamp for Major Gift Professionals
Join us for our next course
May 30 - June 2, 2017 at Elm Hurst Inn & Spa

Elm Hurst Inn & Spa, Ingersoll, Ontario (London)
You Asked. We listened.
Do you want to take your Major Gift Fundraising to a whole new level? Are you ready to switch your current workout, push yourself beyond your comfort zone and accelerate your career? Is it time to get 'tight and toned' when it comes to providing truly donor-centered strategic gift planning, through a carefully structured learning experience?
If so, this is the best workout available.
Learn how to engage donors (and professional advisors) in meaningful conversations and help turn philanthropic dreams into reality with charitable giving plans that meet their needs, their timing and make a real difference in the world. If you want to reach beyond 'the cash gift' and:
Expand and deepen your knowledge of giving options (for gifts now or later)
Gain increased comfort and confidence in raising and discussing these options
Wrestle tax aspects to the ground
Take home a toolkit of practical tools and resources (and a great new network of colleagues)
…then this Bootcamp is for you!
---
Dates
May 30 – June 2, 2017
Course: Tues., May 30 (5pm start time) - Fri., June 2 (11am finish time)
Pricing
Tuition
Early-Bird (until March 31, 2017)
CAGP Member: $999 + 13% HST = $1128.87
Non-member: $1399 + 13% HST = $1580.87
Late (April 1-27, 2017)
CAGP Member: $1099 + 13% HST = $1241.87
Non-member: $1499 + 13% HST = $1693.87
Registration Closes on April 27,2017
Accommodation & Meals
$738.46*
*Includes: 3 nights' accommodation; 3 full breakfasts, lunches and dinners; coffee breaks; all taxes, gratuities and service charges.
Please note: As this is an intensive and highly interactive course starting early each morning and featuring required evening activities, attendees are strongly encouraged to stay at the hotel. This ensures that individuals, and their team members, get the most out of the course. All registrants must purchase the meal plan and attend the meals.
Faculty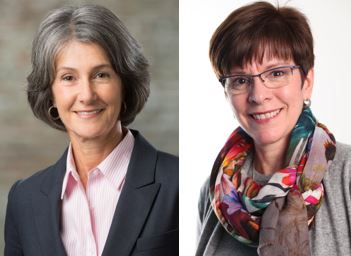 Janice Loomer Margolis Sara Neely
Travel
Elm Hurst Inn & Spa
415 Harris Street
Ingersoll, Ontario (London)
N5C 3J8
Tel: 519-485-5321
Travelling to Elm Hurst Inn & Spa
The hotel is located approximately 30 minutes from the London Airport
---
Cancellation Policy for Participants - Please read carefully
Tuition*
Before March 31, 2017 - Full refund, less $200 administration fee
April 1 – April 30, 2017 - 50% refund
After April 30, 2017 - There is no refund
Accommodation & Meals
Registrants may cancel their accommodation & meal plan until April 30, 2017 for a full refund.
After April 30, there is no refund on the accommodation & meal plan so they will be charged $738.46.
*IMPORTANT: Registration is transferable within your organization at anytime, subject to a $50 administration fee.
If you have any questions or concerns about the cost breakdown or the cancellation policy, please contact Erin Kuhns at 1-888-430-9494 Ext. 222 or email: ekuhns@cagp-acpdp.org.
---
Read what people are saying about Bootcamp:
"This was the perfect course for where I am in my career with major gifts/ planned giving. I love the integrated, and truly donor-centred approach."

Erin Killoran, CCH Foundation (2015 Bootcamp)

"Definitely one of the best workshops I have ever attended. I have never learned so much, so painlessly, while having so much fun. You have to be ready to work, but you will get so much out of it. I would recommend it to anyone who is interested in fundraising and/or reinvigorating their approach and spirit around fundraising. Highly recommended."

Brian McFarlane, Director Fundraising, USC Canada (2015 Bootcamp)

"I would highly recommend this course for any non-profit just getting started with their gift planning donors or if you want to learn next steps... total game changer!"

2015 Bootcamp Attendee
---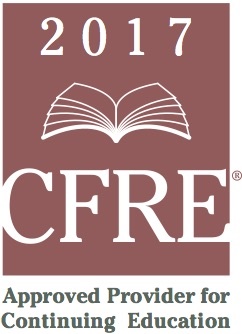 Full participation in the Strategic Gift Planning Bootcamp for Major Gift Professionals is applicable for up to 17 credits* in Category 1.B – Education of the CFRE International application for initial certification and/or recertification.
Remember! As a CAGP member, you receive a 20% discount off of your CFRE certification or recertification!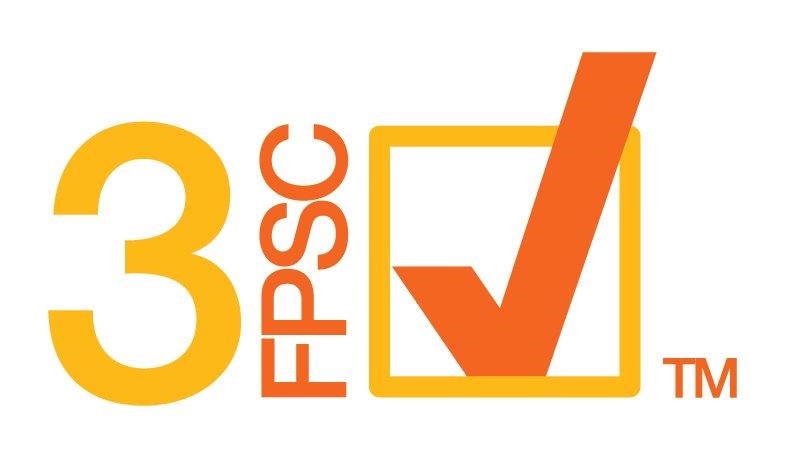 The Strategic Gift Planning Bootcamp for Major Gift Professionals qualifies for 3 FPSC-Approved CE Credits.
---
For more information, contact Erin Kuhns, Manager, Education and Training:1-888-430-9494 Ext. 222 or email ekuhns@cagp-acpdp.org.
Click here to view the registration information for the 2016 Bootcamp.