Board of Directors
Amanda Stacey - Chair

Amanda Stacey is a member of the Charities and Not-for-Profit and Private Client Services specialty groups at Miller Thomson. Amanda provides both general counsel and specialized tax advice to charities and not-for-profit organizations across Canada and abroad and provides estate planning advice to individuals and families.
Read More
Amanda advises clients on tax law concerning charities and not for- profit organizations. She also assists individuals with developing an estate plan, including the drafting of Wills, Powers of Attorney, and Trusts, and advises on personal tax, post-mortem planning, and planning for the succession of property held in foreign jurisdictions. Amanda assists executors and trustees with the administration of estates and trusts. She also assists financial institutions with the administration of estate assets and dealing with executors, trustees and attorneys acting under a power of attorney for property. On the charities side, she assists clients with structuring organizations, including the creation of charitable trusts, not-for-profit corporations, and applying for charitable registration with the Canada Revenue Agency. Amanda also advises clients on issues concerning the disbursement quota and the receipt and receipting of gifts to registered charities. Amanda advises charities dealing with bequests and gifts of various types of property, including shares, real estate, insurance policies, annuities, and charitable remainder trusts.
She also advises donors and assists with structuring large gifts to registered charities, including the drafting of gift agreements and endowment agreements. Amanda is experienced with the laws governing Canadian charities carrying on foreign activities and in structuring organizations that comply with these complex Canadian rules. Amanda also advises charities and not-for-profit organizations on relevant provincial laws governing these organizations, including matters concerning the Ontario Public Guardian and Trustee. Amanda is a frequent speaker and writer on tax and governance topics relating to both the voluntary sector and estate planning.
---
Darren Pries-Klassen, B.Th., CFP - Past Chair

Darren Pries-Klassen, Executive Director, Abundance Canada, one of the largest faith-based public foundations in the country. Prior to this role Darren served as a Consultant with Abundance Canada for 12 years working primarily in the areas of will and estate planning, charitable gift planning, and financial literacy.
Read More
He holds a Bachelor's Degree in Theology from Canadian Mennonite University in Winnipeg, MB and a Certified Financial Planner designation. He has served on many Boards in both for profit and not-for-profit organizations including Kitchener-based Mennonite Savings and Credit Union and Hamilton`s Welcome Inn Community Centre. He has been a member of CAGP since 1998.
A sought after speaker and educator, Darren has presented at several national conferences including CAGP. He and his wife Monika live in St. Catharine's and have two teenage daughters.
---
Michelle Osborne, CFRE - Vice Chair

Michelle joined the University of Toronto in August 2007, where she is responsible for the overall U of T gift planning program. Having worked for the Royal Ontario Museum Governors and SickKids Foundation, her focus has always been in the area of strategic philanthropy.
Read More
A U of T alumna, Michelle is a Certified Fund Raising Executive and a long-standing member of the Canadian Association of Gift Planners, where she is a faculty member of CAGP's Original Canadian Gift Planning course and Chair of CAGP's National Education Committee.
Michelle was the inaugural recipient of the Jasmine Sweatman Award in 2005—a CAGP Toronto Chapter award for outstanding commitment to Gift Planning and in 2015, received the Friend of CAGP Award—CAGP's National award for individuals who embody the spirit and vision of CAGP.
---
Ninette Bishay, CPA, CA - Treasurer

Ninette is a Chartered Professional Accountant (Chartered Accountant) and member of the Charities & Not-for-Profit Organizations team at Grant Thornton LLP, where she exclusively provides assurance and advisory services to this sector in Toronto, Canada.
Read More
After graduating from the University of Ottawa, Ninette received her CA designation in 2006 while working with PKF Hill LLP, a mid-sized accounting firm which merged with Grant Thornton in 2011. Together with the Quebec firm Raymond Chabot Grant Thornton LLP, Grant Thornton has approximately 4,000 people in offices across Canada.
Ninette provides valuable and relevant advice to her clients in the areas of financial reporting, internal control efficiencies, governance, reserves, and issues around CRA compliance such as donation receipting, fundraising ratios, activities outside of Canada, and inactive capital. Ninette is a frequent speaker and author on these and other wider issues affecting the sector.
Ninette is greatly involved in the community serving in various leadership positions, including on the Board of Directors and the Finance Committee of a private school. Her services in the community have given her a unique perspective into the challenges faced by charities and not-for-profit organizations.
---
Beth Proven - Secretary

Beth Proven has been working in the fundraising profession since 1994 and has been privileged to facilitate $92 million in donations.
Read More
Beth began her career in the arts with internships at Wanuskewin Heritage Park in Saskatoon, the Edmonton Symphony Orchestra, and the Atlantic Theatre Festival in Wolfville, Nova Scotia, and worked for the Saskatoon International Fringe Festival and Shakespeare by the Sea in Halifax.
She made the transition to educational fundraising with Dalhousie University's $75 million Capital Ideas Campaign as a Development Officer. From there, she spent nearly five years as the Director of Development and Alumni Relations at Brandon University where she also managed their Foundation and Alumni Association and directed the $5.6 million 'Success in Mind' Capital Campaign.
In 2003 she spent a short time at St. Paul's College Foundation, before working nearly 10 years as the Manager of Planned Giving at the University of Manitoba. From there she spent two years in a leadership role at the Children's Hospital Foundation of Manitoba. She has since returned to her roots in the arts as the VP Development at the Winnipeg Symphony Orchestra.
Beth is a graduate of the University of Manitoba (BA) and Grant MacEwan University (Arts Administration), the University of Waterloo Centre for Cultural Management's Income Manager's Program, the four-year Certificate in Management and Administration of the Canadian Institute of Management, the CAGP Original Canadian Gift Planning course and the Dale Carnegie program. She also spent seven months working on a cotton, cattle and mixed grains farm in Queensland, Australia.
She is a past Chair of the CAGP Manitoba Chapter and a past board member of the Association of Fundraising Professionals, Manitoba Chapter. In 2014 Beth was the recipient of the national Friend of CAGP Award and the Province of Manitoba CAGP Chapter, Friend of CAGP Award.
---
Dr. Carla Funk

A nonprofit consultant and researcher, Carla Funk has worked with diverse nonprofits for over 30 years. Her career began in a famine in Ethiopia and continued with food security, education, environmental, health research, children and First Nations non-profit organizations.
Read More
Her work in civil society has been at the local, national, and international levels. She looks for ways to support the work of the charitable sector with a particular interest in leadership, capacity building, strategic planning, board governance, and creating "learning organizations". Her doctorate in Social Sciences from the College of Interdisciplinary Sciences at Royal Roads University examined what makes nonprofits tick (organizational management) and how donor decisions influence nonprofits (philanthropy) through the lens of the recipient of private philanthropic development aid.
Carla sits on national and international nonprofit boards and currently acts as Learning Advisor to the international development aid organization Transform International. Involved with CAGP since 2006, she has served as Vancouver Island Chapter Chair and at the National Board level since 2012.
---
Keith Thomson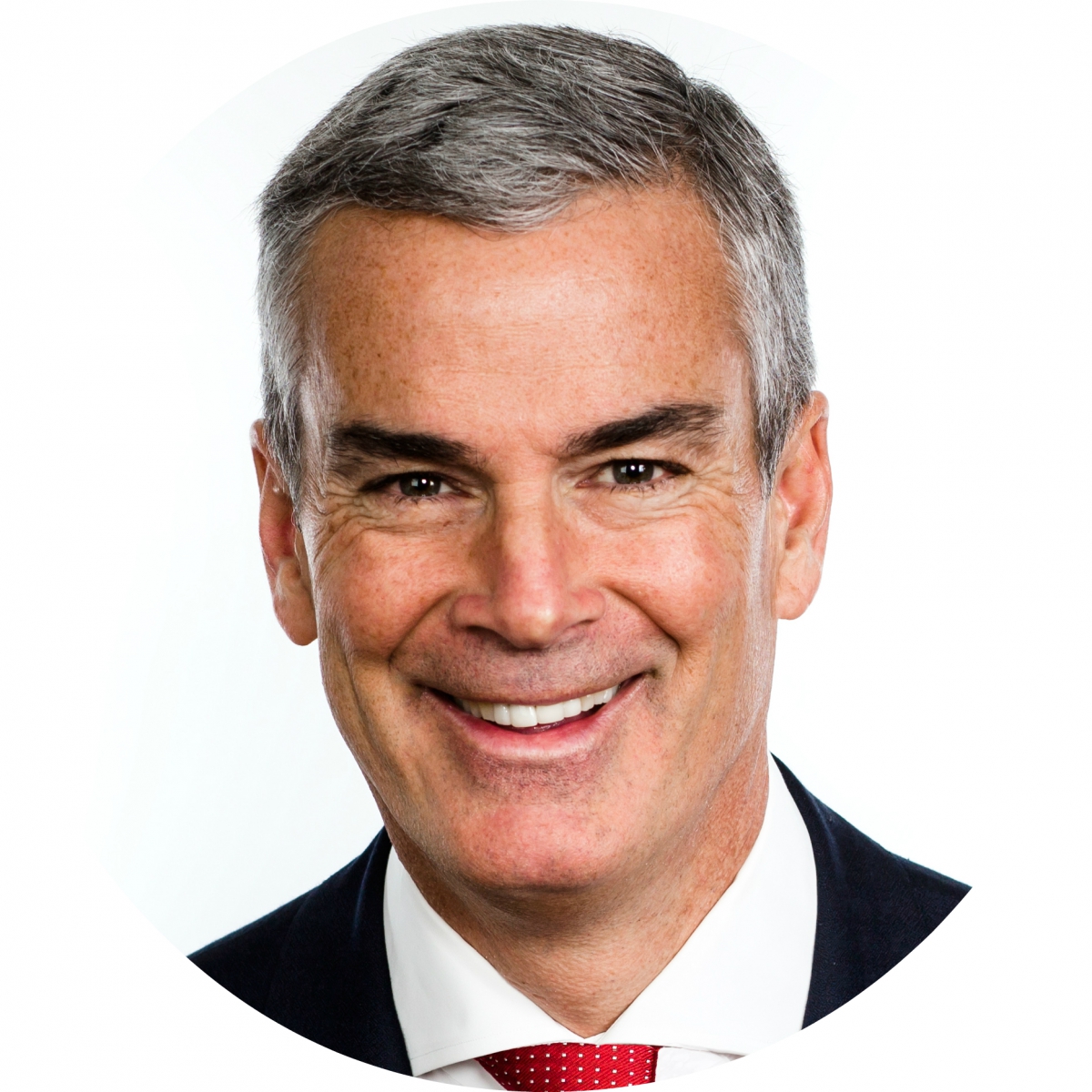 For almost 30 years Keith Thomson has been a financial advisor specializing in estate and charitable tax planning. He is a Fellow of The Canadian Securities Institute (FCSI®) and, in addition to being a Certified Financial Planner (CFP®), holds the Chartered Investment Manager (CIM®) designation.
Read More
At Stonegate Private Counsel, Keith offers highly specialized wealth management services to 43 high net worth families. Having been involved with the non-profit sector on a number of levels since the early 1990's, this continues to be the most significant motivation for the work he does with 10% of all business income generated re-directed back towards philanthropy. Keith is a former Chair of the African Medical Research Foundation in Canada (AMREF) and has frequently travelled to Africa to oversee and participate in their programs and initiatives. It was during those visits that he searched for a connection between his skills as a financial planner and a desire to amplify his philanthropic impact back home. This was the catalyst for Keith's involvement with The Donor Motivation Program™.
As National Director of The Donor Motivation Program in Canada, Keith and his colleagues across the country consult to a number of non-profit organizations to create new planned gifts and increase existing ones. He now leads a team of nine philanthropic consultants from Vancouver to Halifax with his goal to redirect $1 billion dollars towards the charitable sector in Canada over the next eight years. Keith currently serves on the board of Seva Canada whose mission it is to restore sight and prevent blindness in low income countries. He has also acted in various volunteer leadership roles including as a past board member of the Power Plant Contemporary Art Gallery and the Toronto Foundation, the latter managing his families Donor Advised Fund.
---
Leah Eustace, MPhil, MInstF, CFRE, ACFRE
​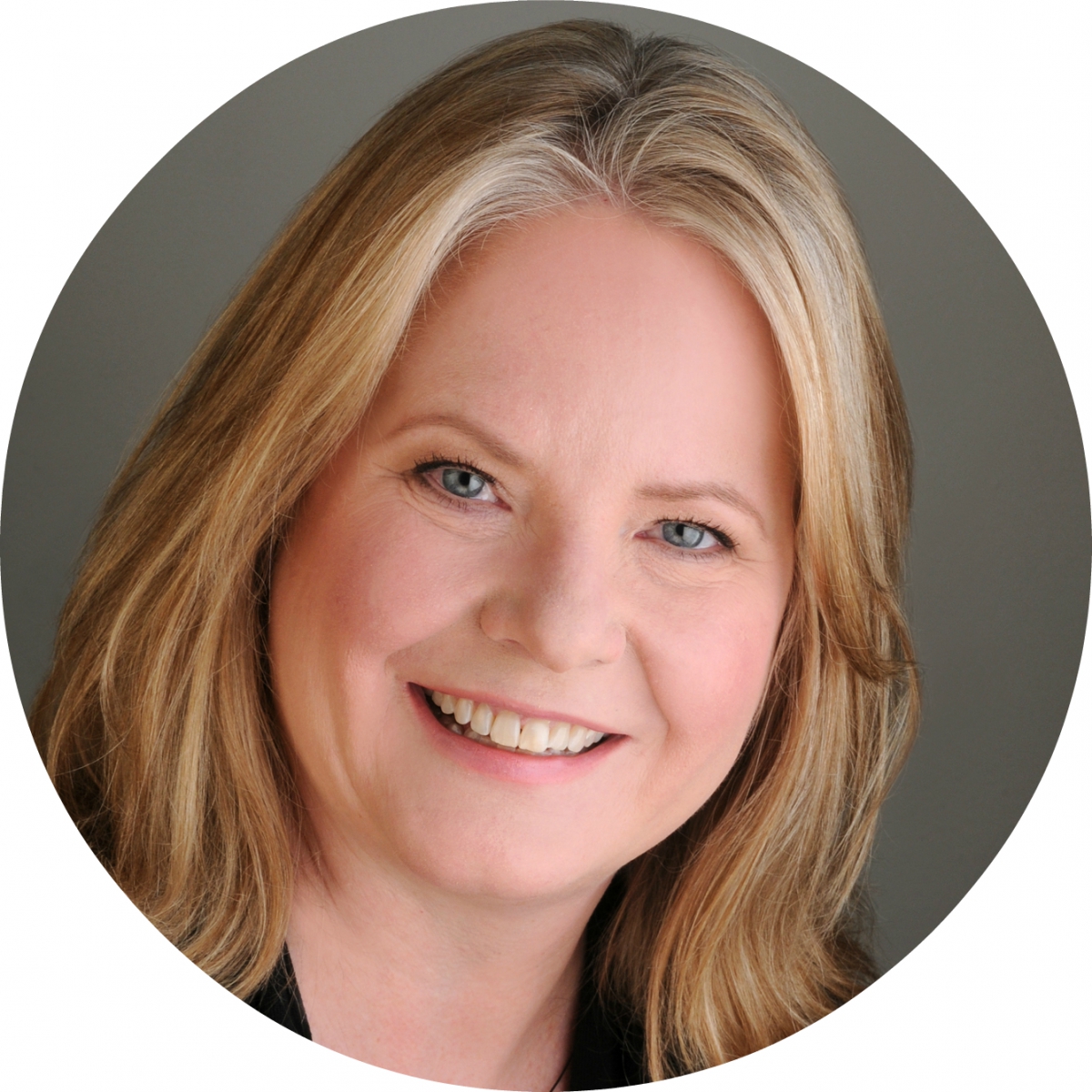 Leah Eustace is the President of Blue Canoe Philanthropy, and Principal of Good Works.
Read More
As a consultant, she works with clients in the non-profit sector on elevating their fundraising and communications programs. Leah is currently Chair of the AFP Foundation for Philanthropy Canada (to June 30, 2017), and a Past President of the AFP Ottawa Chapter. In 2014, she received her ACFRE designation (only the 8th person in Canada), as well as the AFP Ottawa Chapter Outstanding Fundraising Executive Award.
---
Jill Nelson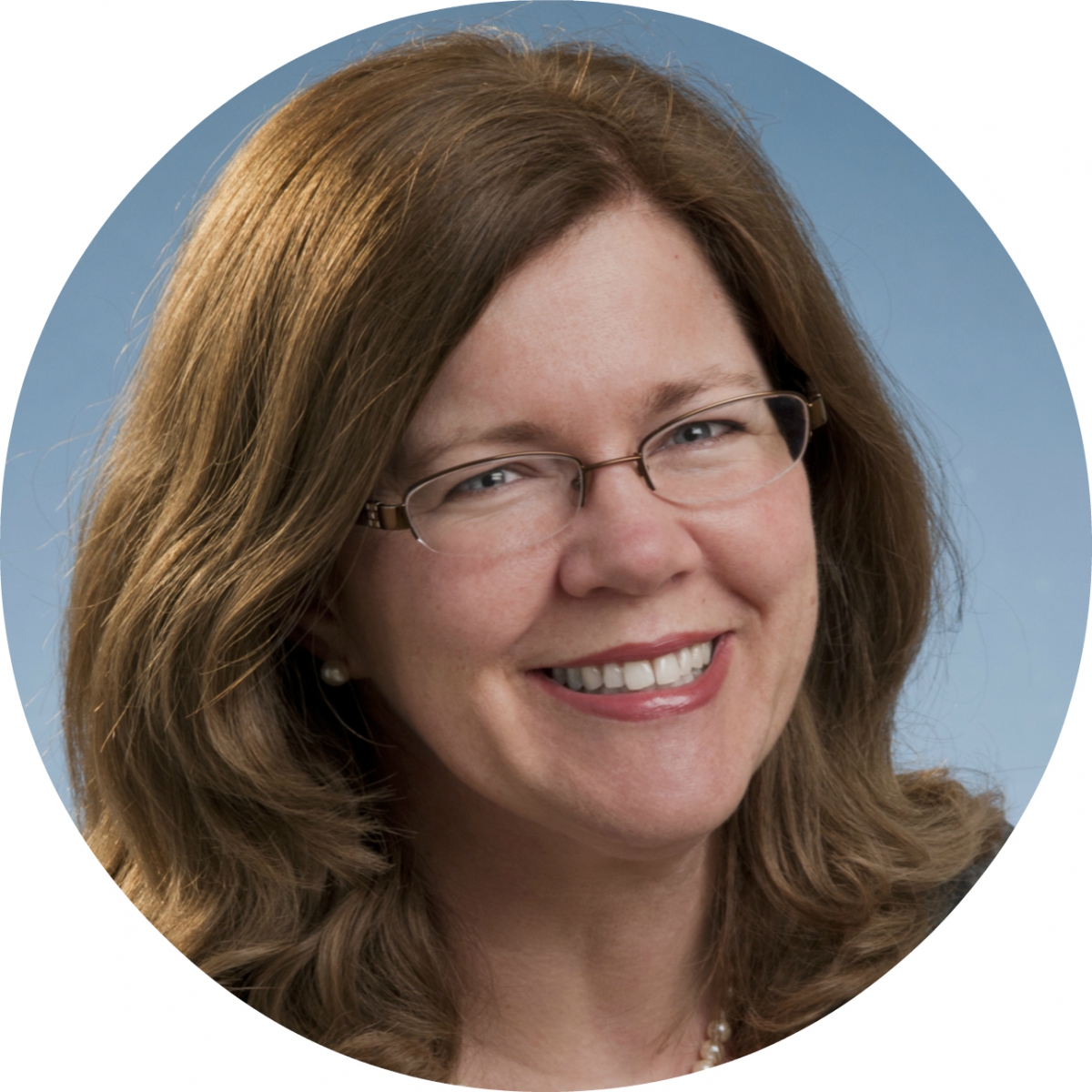 In a fundraising career spanning over 25 years, Jill has worked for a variety of charities, large and small. For many years she has specialized in planned giving, first at the Canadian Cancer Society Ontario Division and now at The Princess Margaret Cancer Foundation where she is Associate Vice-President, Estate Giving.
Read More
Seeing and hearing the stories of people fulfilling their deepest desires through philanthropy has inspired Jill to help donors achieve their dreams. She is passionate about the benefits of tax-smart giving for donors, to help them do more for society than they ever imagined. She shares that enthusiasm as a Canadian Association of Gift Planning (CAGP) Faculty member, teaching the Original Gift Planning Course and Gift Planning Fundamentals.
Jill is also an active volunteer, playing leadership roles with CAGP and Synchro Swim Ontario. Jill was the 2011 Recipient of the Jasmine Sweatman Award for outstanding commitment to Gift Planning, the 2013 "Volunteer of the Year" for Synchro Swim Ontario, and was made a "Friend of CAGP" in 2014.
---
Heather Powers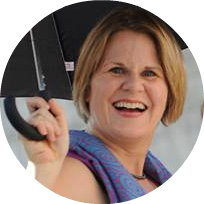 Heather Powers has been with Centraide of Greater Montreal since 2009, creating their bequest society and promoting gifts through will to Centraide of Greater Montreal's loyal donors.
Read More
After years of working in corporate sales and executive search, she was drawn to planned giving based on her enjoyment of sales coupled with her interest in taxes (having descended from a long line of Scottish-Canadian accountants). She got her start in planned giving in 2002 as a Gift Planning Assistant with the Faculty of Arts at Harvard University, where she was later promoted to the Assistant Director of University Planned Giving. She graduated Phi Beta Kappa from Ohio Wesleyan University and has an M.B.A. from McGill University. She volunteers as an Endowment Governor at Temple Emanu-El-Beth Sholom and on the Advisory Board of her sons' school.