Gift Planning Fundamentals for Professional Advisors - Empowering Client Philanthropy
Your clients are already donating money to charity, you may find that many, if not most of them, are doing it inefficiently for tax, financial and estate planning success. We can help you to improve your clients' strategies and grow your own business. 


Philanthropy is a billion-dollar part of the Canadian economy, and on a growth curve that now includes more complexity than ever. Canada's demographics hold more of their wealth in assets but the charitable sector's strategy is still stuck in a cash and income mindset. CAGP and the CAGP Foundation are here to help you empower your clients to give more, strategically.
CAGP and Advocis have partnered together to offer Advocis Members the same rate as CAGP Members to access this essential professional development.
Advisors who can effectively help clients engage in effective and fulfilling philanthropy while incorporating the benefits of giving into their financial and estate plan will have deeper client relationships and a competitive marketplace advantage.
Attending the Gift Planning Fundamentals for Professional Advisors will give you:
Strategies to help you engage more deeply with existing clients and add value to them as a philanthropic advisor;
Tips to grow your book of business and connect with new clients through the philanthropic conversation;
A better understanding of new trends in client philanthropy (e.g., advised funds, crowdfunding, social impact movements) as well as how to engage charity sector centres of influence.
This course is ideal for professionals who work in:
Estate Law
Financial Planning
Insurance
Financial Investments
Personal and Corporate Tax
Family Offices
---
Upcoming Presentations
ONLINE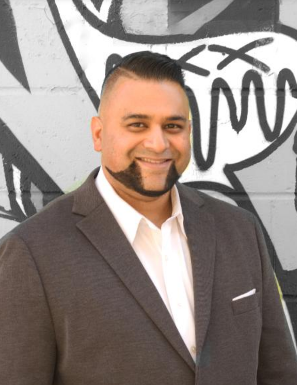 Dates: Next dates TBC
Times: According to time zone for each day:
Pacific Time: 8:00 a.m. – 12:00 p.m.
Mountain Time: 9:00 a.m. – 1:00 p.m.
Central Time: 10:00 a.m. – 2:00 p.m.
Eastern Time: 11:00 a.m. – 3:00 p.m.
Atlantic Time: 12:00 p.m. – 4:00 p.m.
Location: Online
Presenter: Paul Nazareth, MFA-P, CAGP
Cost (tax exempt):
CAGP Members: $450
Advocis Members: $450 (must enter Advocis Member number during registration)
Non-members: $500
What is included?
Two half-days of interactive learning
All the course materials and resources
Unique networking opportunities with other fundraisers and professional advisors
6.5 Institute credits and 6 hours of MFA-P™ recertification credits
---
CE Credits

Institute accredited CE (6.5 credits)
This course offers 6 hours credit for MFA-P re-certification.
This course may be eligible for up to 6 CPD hours. Please check with your local CPA Office.
Contact us with questions about CE credits and application to your industry and business.
---
Cancellation Policy
Up to 14 days before the course: Full refund or credit that is good for up to one year
7 - 14 days before the course: Credit that is good for up to one year
Within 7 days of the course: No refund*
*Note: You may transfer your registration to another team member within your organization at any time. There is a $75 administration charge plus any difference between member and non-member pricing, if applicable.
For more information, contact Erin Kuhns, Manager, Education and Training:
1-888-430-9494 Ext. 222 or email ekuhns@cagp-acpdp.org
---
This education session is offered by:

;