Webinar Wednesdays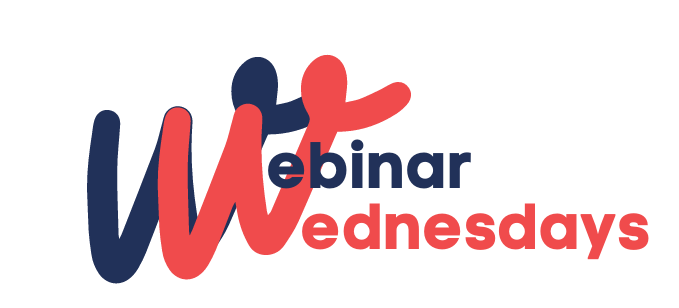 Quick Links
---
Every month, the CAGP Foundation presents engaging and informative webinars to enrich your career. These webinars are presented by professional presenters who have extensive knowledge of the subject and who are very active in the area of ​​strategic charitable giving.
Each webinar is one hour in length. Registrants will be sent login information one day before the webinar, and a link to the webinar recording will be forwarded within a day of the broadcast.
CAGP Members: $35 | Group viewing: $75
Non-Members: $55 | Group viewing: $130
Tax exempt
---
Webinar Wednesdays Sponsor

---
Upcoming FREE Webinars
These webinars are held twice a year and are FREE to both CAGP members and non-members alike!
Important Note: While registration is open to all, and free for CAGP members and non-members alike, attendance is limited to the first 500 people to sign onto the live session. We suggest signing on five to ten minutes early to have the best chance of getting on the live session. If for any reason you are unable to connect to the live session, rest assured you'll get the full recording by email within 24 hours of the webinar.
---
FREE | Wednesday, May 10, 2023 - 1:00 pm ET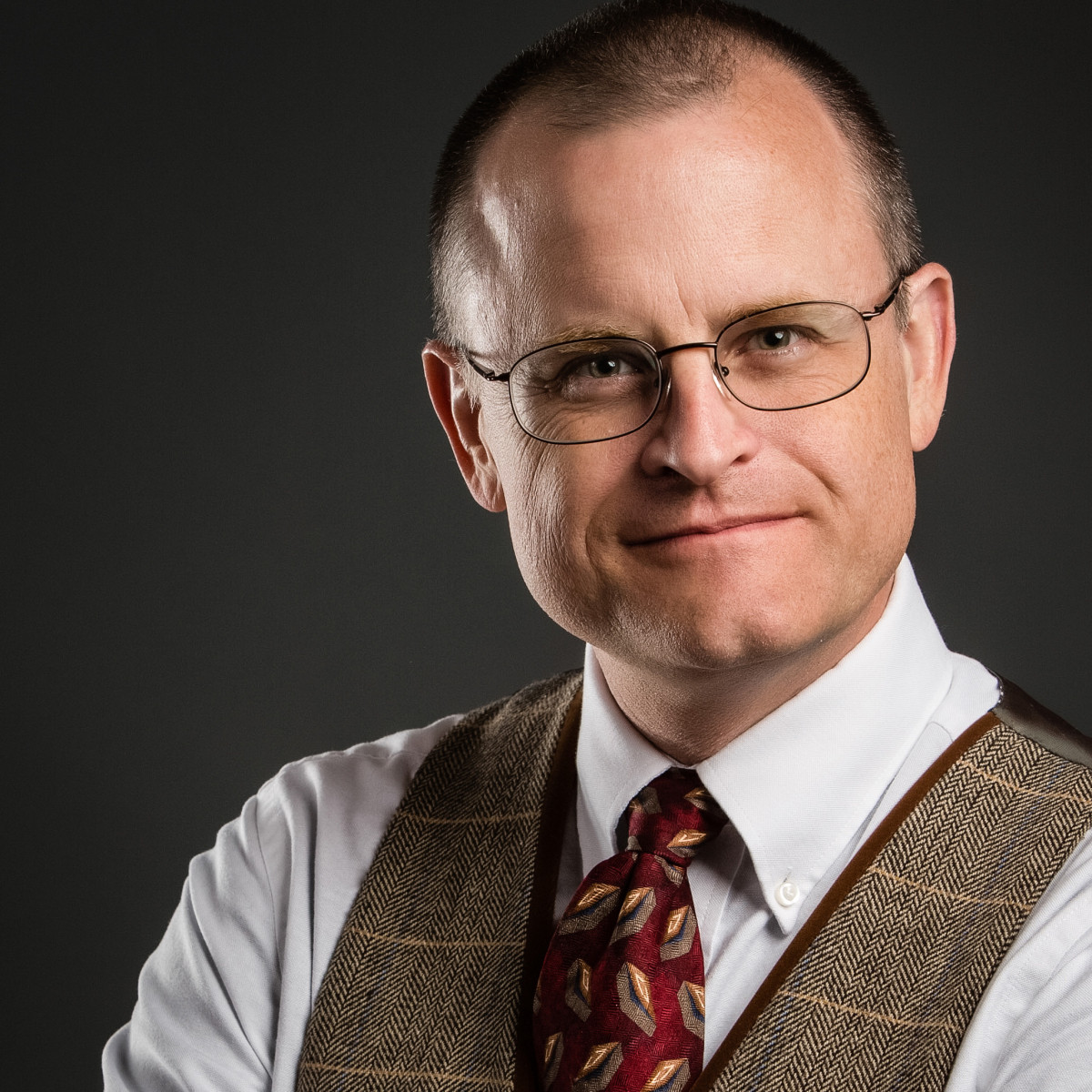 Words that work in major and planned gifts fundraising: Statistical analysis of the words and phrases that encourage planned giving
Presenter: Russell N. James III, J.D., Ph.D., CFP®, Texas Tech University
What words increase interest in making a bequest gift? What job titles work best for donors? How should you describe a complex gift to generate the most interest? This presentation shares results from a series of surveys uncovering the words and phrases that work best to encourage interest in planned giving - and how those might differ for different groups. Dr. James begins with an overview of the neurological processes that drive charitable decision-making and explains how these processes link to the survey results on optimum word choice. Learn practical, scientifically-based approaches that will increase your effectiveness in communicating about planned giving.
---
---
Upcoming Webinars for 2022-2023
Members: $35 | Group viewing: $75
Non-members: $55 | Group viewing: $130
Tax exempt
---
Wednesday, November 30, 2022 | 1:00 pm ET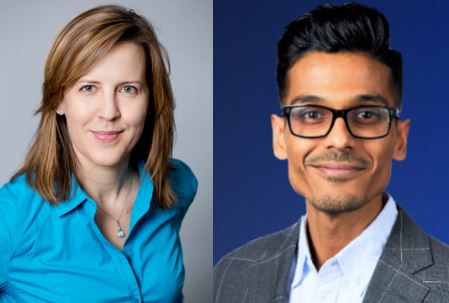 Cryptocurrency Donations: A complex gift, let's talk about risk!
Presenters: Jane Ricciardelli, CanadaHelps and James Emerson, KPMG
While the demand and discussion on donations of cryptocurrency are quieter due to the current status of the many currencies involved, for charities interested in accepting such currencies, digital assets and gifts of this nature are still a required discussion for gift planners, charity finance staff and the donations management professionals who will receipt and process these gifts. Join experts from the finance, accounting, legal, and charity sector for a discussion about some of the risks and administrative considerations you should consider as this giving method gains traction in Canada.
---
Wednesday, January 25, 2023 | 1:00 pm ET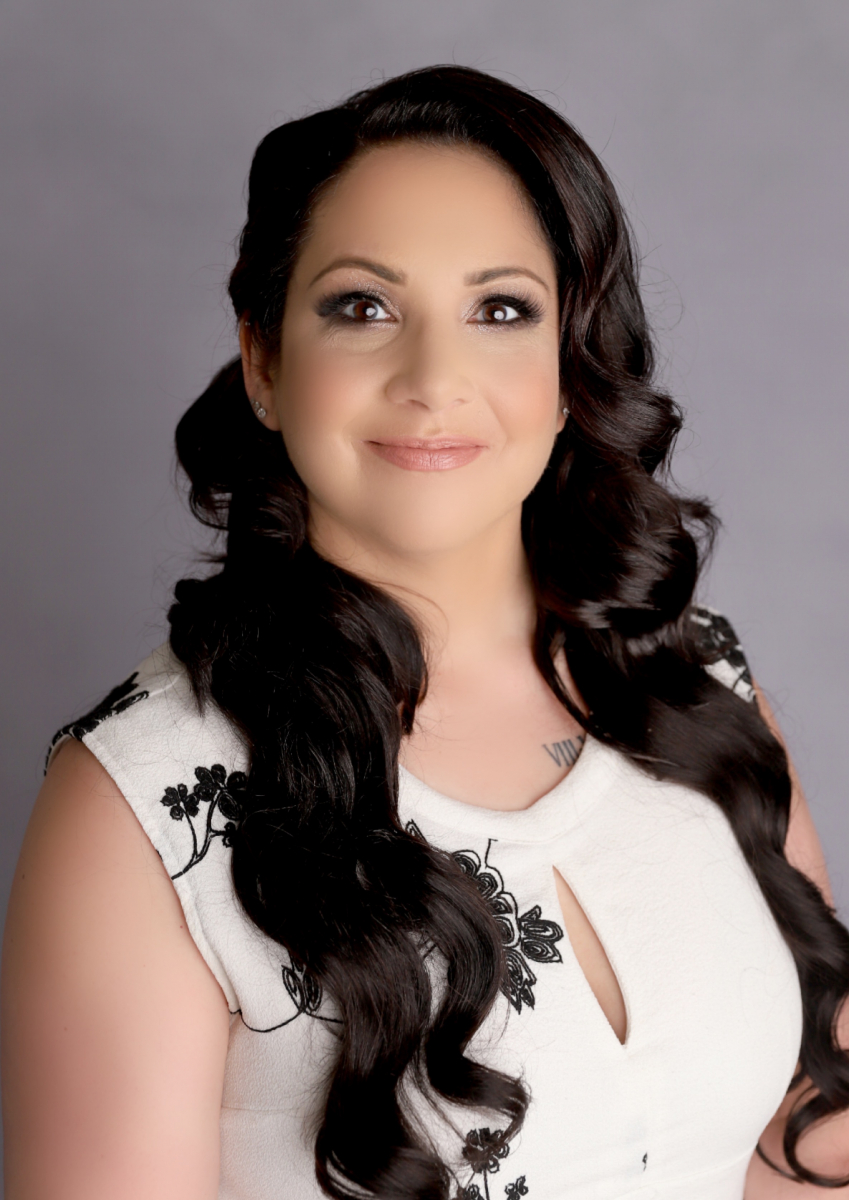 Current Trends in Prospect Research
Presenter: Natalina Hamilton, MBA, CFRE, Breast Cancer Society of Canada
Prospect research is the most vital part of fundraising. Without the research and planning needed to identify, cultivate, and solicit the donor, the whole relationship and gift may be unsuccessful and can be devastating for those involved. Join us to learn trends and techniques on how to make the best of your donor relationships and planned gifts in our webinar "Current Trends in Prospect Research."
---
Wednesday, February 22, 2023 | 1:00 pm ET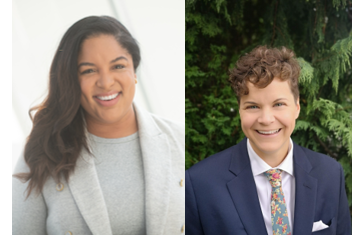 Five Fallacies of Fundraising That Limit Authentic Relationships with Donors and Clients
Presenters: Tanya Hannah Rumble (she/her), Faculty of Arts, Toronto Metropolitan University; Nicole McVan (they/them), United Way Greater Toronto
There are a number of harmful 'best practices' that we have been taught and continue to perpetuate in fundraising and philanthropy. They have been developed from collective learning in a colonial and capitalist…… system that oppresses entire communities and values wealth creation over equity, our natural world and safety for everyone.
These 'best practices' deepen inequity, create harm, and weaken our effectiveness and happiness in our roles. They hold us back from real and authentic connections with our donors and clients and hold us back from creating a relationship that invites the donor into the work in a meaningful way. They restrict our ability to make real and lasting change for our causes and to support our clients in creating the impact and legacy they wish to create with their resources. In this session we will unlearn these practices and re-imagine philanthropy that is based on an anti-oppression practice, centers our communities, and is more effective at engaging and inspiring our donors and clients.
Fallacies of Fundraising
1.
Wealth is built by the smartest and most capable people.
2.
The donor is always right.
3.
Donor centricity should trump everything else.
4.
Beneficiaries are deficient and need a donor to save them.
5.
Resources are scarce and we must fight each other for funding.
Learning Objectives
●
An opportunity to question your assumptions about the best practices in fundraising and philanthropy
●
Learn how donor centricity can damage relationships ,be ineffective in raising money and making lasting change for your cause
●
Explore new ways to fundraising that are built on equity and authentic relationships
---
Wednesday, March 29, 2023 | 1:00 pm ET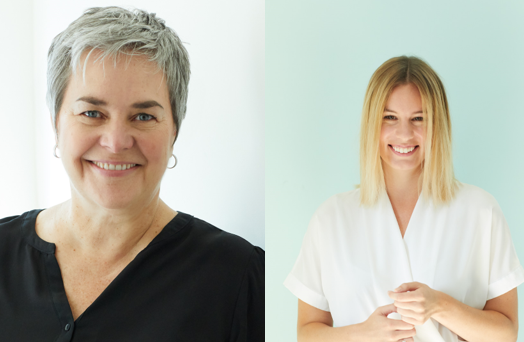 Data is Your Legacy Program's Super Power
Presenters: Cathy Mann, Fundraising Lab; Anne LeMesurier, Fundraising Lab
Promoting and marketing your legacy giving program is a delicate balance of emotion and psychology increasingly based on data that is emerging from new research. That's not what this session is about, however. For those of us working primarily in small-to-medium sized fundraising shops, you need data to make the case internally: to secure the investment you need to start, maintain and grow a legacy giving program and to respond to the nay-sayers or doubters. THAT's what this session is about.

With over 30 years of introducing successful fundraising programs in small and medium sized shops, Cathy has experienced the challenges that sometimes come with engaging senior leadership who are not familiar with the benefits of fundraising and legacy giving. Paired with Anne's data-informed approach to everything fundraising related, this session will provide you with tools to secure the investment that you need, to support your legacy giving plan on an ongoing basis and to use data to tell the stories you need to tell as you report on progress. The latter is especially needed in the delicate start-up phase of a legacy giving program.
---
Wednesday, April 26, 2023 | 1:00 pm ET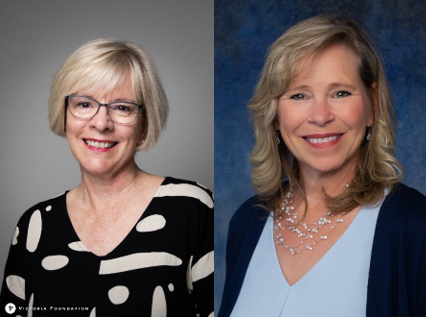 Bridging the Gap – Donor advised funds and charities working together
Presenters: Sara Neely, CFRE, Victoria Foundation; Karen Dillon, MFA-P, Canada Gives
Over the past several years, the Canadian not-for-profit sector has experienced an exponential growth in the number of DAF providers across the sector. There are now public foundations categorized as independent programs, community foundations, programs operating within financial institutions, faith-based foundations and more; all offering DAF programs! This has no doubt led to confusion and large gaps in understanding around just how DAFs fit into the charitable sector, what benefits they may provide and how DAFs and charities can work together to support one another. Please join us as we explore what we believe to be best practices and recommendations for DAF providers, charities and advisors. Working within an independent public foundation and a community foundation, Karen and Sara will draw on their own experiences working within organizations that are strongly centered around social-good and bridging the often-perceived gap between the donor advised fund holders and the charities they support.
---
Wednesday, May 31, 2023 | 1:00 pm ET
Webinar details coming soon!
---
Wednesday, June 28, 2023 | 1:00 pm ET
Webinar details coming soon!
---
Upcoming French Webinars
Please click here to see the French webinars coming up in 2023
Please click here to see details about the free French webinar (November 2, 2022)
---
CE Credits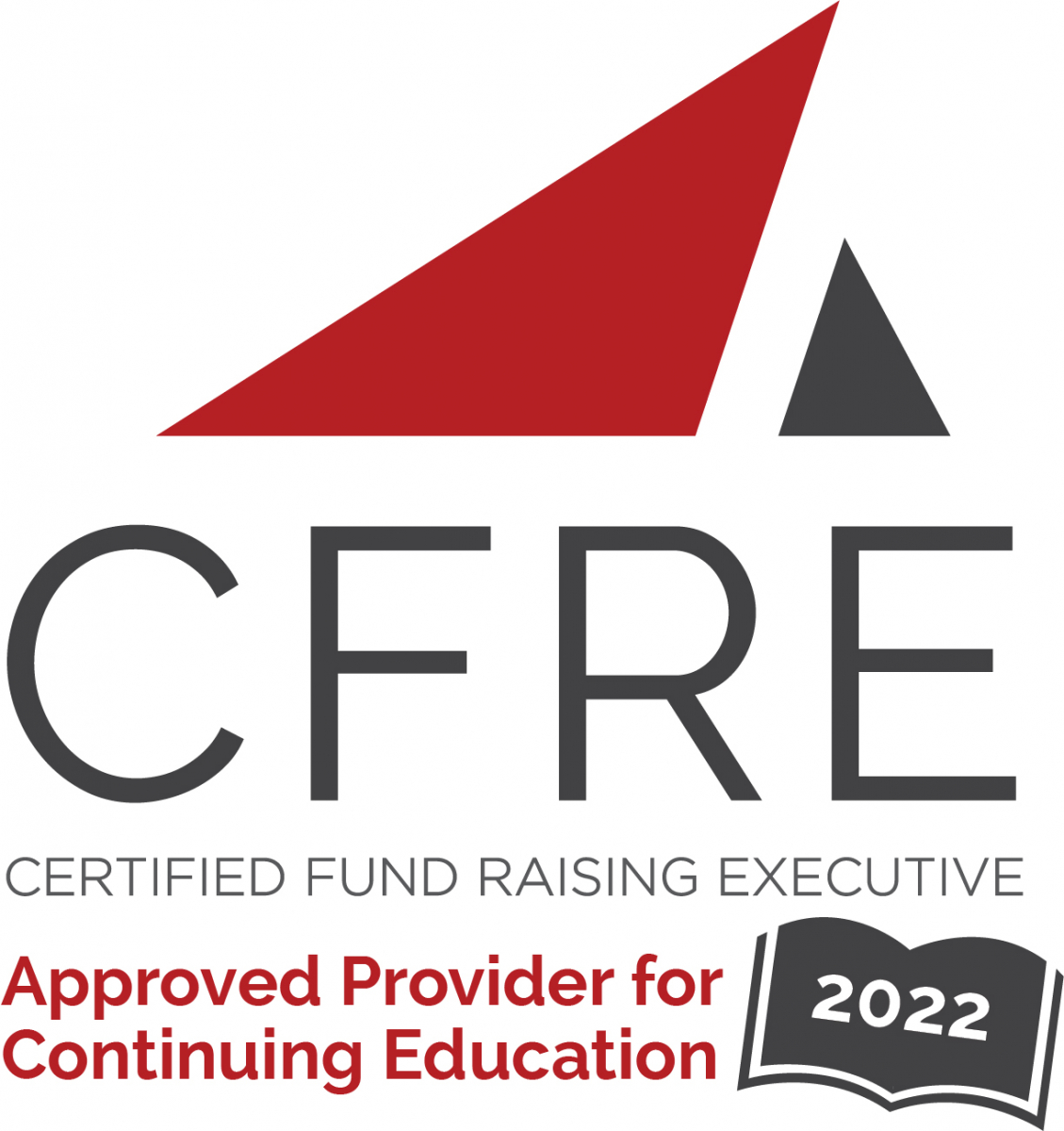 Full participation in CAGP webinars is applicable for 1 credit in Category 1.B - Education of the CFRE International application for initial certification and / or recertification.
Remember! As a CAGP member, you receive a 20% discount off of your CFRE certification or recertification.
For information about CAGP webinars, contact Erin Kuhns, Manager, Education and Training: 1-888-430-9494 Ext. 222 or email ekuhns@cagp-acpdp.org
MFA-P™ - Webinars beginning in March 2021 and going forward, are worth 1 CE hour on your MFA-P relicencing application.
---
Past Webinar Recordings Available to Purchase
Recordings of past webinars are available for purchase. Click on the title for more information.
Unless otherwise noted, prices are:
CAGP Members: $ 35 (tax exempt)

Non-Members: $ 50 (tax exempt)
Click here to access French webinar recordings.
2022-2023 Webinars
FREE WEBINAR
Everything you've ever wanted to know about ENDOWMENTS
Presenter: Brad Offman, MFA-P, Spire Philanthropy
Originally broadcast on November 9, 2022
Working with Professional Advisors: A 2022 Update
Presenters: Tina Tehranchian, The Donor Motivation Program®; Florence Carey, BA, LLB, TEP, ICD.D, FI Carey Law Corporation; Ross Young, ICP Planning Ltd.
Originally broadcast on October 26, 2022
Gifts of Insurance in the Real World
Presenter: DeWayne Osborn CPA, CGA, CFP, MFA-P
Originally broadcast on October 5, 2022
2021-2022 Webinars
Ask the Advisor – A year in review
Presented by: DeWayne Osborn, CPA, CGA, CFP, MFA-P
Originally broadcast on June 29, 2022
In conversation with…. Malcolm Berry
Presented by: Malcolm Berry, BC Children's Hospital Foundation & Ruth MacKenzie, CAGP
Originally broadcast on May 25, 2022
FREE WEBINAR
Making the Case for a Gift Planning Program to Your Boss and Board
Presented by: Paul Nazareth, MFA-P, CAGP
Originally broadcast on May 11, 2022
Legacy Glitter & Donor Lifelines: Inspiration and Ideas for Looking After Your Precious Legacy Donors
Presented by: David Love, Jen Love & John Lepp - Agents of Good
Originally broadcast on April 27, 2022
Engaging with Older and Vulnerable Clients in the Emerging Regulatory Landscape in Canada
Presented by: Raphael Tachie, Gowling WLG
Originally broadcast on March 30, 2022
Broad Based Marketing for Gift Planning – A Partnered Webinar with the Canadian Marketing Association's NFP Council
Presented by: Brady Hambleton, CM & Allen Davidov, MBA, CM - Canadian Marketing Association's Not-For-Profit Council
Originally broadcast on February 23, 2022
Staying Out of Trouble: Keeping estate and life insurance gifts on the right side of the tracks
Presented by: Margaret Mason, Norton Rose Fulbright LLP & Kevin Wark, LL.B, CLU, TEP, Conference for Advanced Life Underwriting (CALU)
Originally broadcast on January 26, 2022
A Gift of Inclusion? Immigrant Philanthropists on Doing Giving Right
Presented by: Krishan Mehta, PhD,Ryerson University
Originally broadcast on November 24, 2021
FREE WEBINAR
Why Gifts of Publicly Traded Securities Can Be Your "Frenemy" and What You Should Know About Them
Presented by: Rick Braun-Janzen, Abundance Canada & Christine Beaumont, B. Comm (Hons.), CFP, MFA-P, Paul Craft Financial
Originally broadcast on November 10, 2021
Private Share Gifts – are they on your list of acceptable property?
Presenters: Leilani Kagan, Ryan Palmer & DeWayne Osborn, CPA, CGA, CFP, MFA-P
Originally broadcast on September 29, 2021
---
2020 - 2021 Webinars
Gifts of Insurance - WTF? (Where's The Fundraising?)
Presenter: DeWayne Osborn, Cardinal Capital Management
Originally broadcast on June 30, 2021
FREE WEBINAR
CAGP's Best Practice Guidelines for Life Insurance Donations: A new and exciting public resource for Charities, Advisors and Donors
Presenters:
Ryan Fraser, CFP, CIM, MFA-P, Quiet Legacy Planning Group Ltd.
Jill Nelson, CFRE, MFA-P, The Princess Margaret Cancer Foundation
Yolanda Benoit, BC SPCA
Brenda McEachern LLB, TEP, RBC Wealth Management
Originally broadcast on June 9, 2021
Download the newly created suite of resources
Click here to access the presentation & speaker bios
Empowered Women are Changing Philanthropy
Presenters: Jo-Anne Ryan FEA, MFA-P, TD Wealth, Juniper Glass, Lumiere Consulting and PhiLab, and Aneil Gokhale, Toronto Foundation
Originally broadcast on May 26, 2021
FREE WEBINAR
Originally broadcast on November 4, 2020
Originally broadcast on October 28, 2020
The Elements of $1 Million+ Gifts
Presenter: Malcolm Burrows, Scotia Wealth Management
Originally broadcast on September 30, 2020
This webinar was sponsored by PearTree Canada
---
2019-2020 Webinars
Donations of Bitcoin and other Crypto-currencies
Presenter: Karen J. Cooper, LL.B., LL.L., TEP, Drache Aptowitzer LLP
Originally broadcast on June 24, 2020TEP, Drache Aptowitzer LLP
Administering Bequests and Puppy Training
Presenter: Kris Love, Solus Trust Company Limited
Originally broadcast on May 27, 2020
FREE WEBINAR
Can We Even Talk about Planned Giving Now?!
Presenter: Paul Nazareth, VP, Education and Development, CAGP
Originally broadcast on May 6, 2020
How to Land More Appointments with Major and Legacy Gift Donor Prospects
Presenter: Greg Warner, Founder and CEO, MarketSmart
Originally broadcast on April 29, 2020
Connecting, Considering & Confirming: How to Engage Donors in Planned Giving
Presented by: Jen Love, Agents of Good & Aimée Lindenberger, Refocus Communications & Fundraising
Originally broadcast on March 25, 2020
Secondary Assets may be Philanthropic Gold
Presented by: Malcolm Burrows, Scotia Wealth Management
Originally broadcast on February 26, 2020
Gift Planning within a Campaign Framework
Presented by: Michelle Osborne, CFRE, University of Toronto
Originally broadcast on January 29, 2020
Reading and Understanding Financial Statements of Charities and Foundations – for Gift Planners
Presented by: Gordon Holley, CPA, CA, CPB Humanity Financial Management Inc.
Originally broadcast on November 27, 2019
FREE WEBINAR
Charitable Giving Strategies for High Net Worth Donors - Sliced and Diced by Profession
Presented by: Jo-Anne Ryan, TD Wealth
Originally broadcast on November 13, 2019
When Doing Good Crosses the Line
Presenters: DeWayne Osborn, Cardinal Capital Management & Florence Carey and Ian Scarth, MLT Aikins LLP
Originally broadcast on October 30, 2019
Making the Ask
Presenters: Janice Meighan and Ken Ramsay, Empowerment Dialogue Inc.
Originally broadcast on September 25, 2019
---
2018-2019 Webinars
Building a Culture of Philanthropy – The secret to success
Presented by: Peggy Killeen, CFRE, Development Consultant
Originally broadcast on June 26, 2019
A Gift Acceptance P&P Tune Up
Presented by: DeWayne Osborn CPA, CGA, CFP, Cardinal Capital Management
Originally broadcast on May 29, 2019
FREE WEBINAR
Myth Busting Research - Philanthropy is Good for Business
Presented by: Dr. Carla Funk, Transform International Canada
Originally broadcast on May 8, 2019
Insurance Gifts without the Headaches
Presented by: Ryan Fraser, CFP CIM, Quiet Legacy Planning Group
Originally broadcast on April 24, 2019
Here for Good: A Proactive and Brand-Oriented Marketing Approach to Legacy Giving
Presented by: Holly Greatrex and Ryan Davies, Carleton University
Originally broadcast on March 27, 2019
Unusual Gifts Exempt from Capital Gains
Presented by: Malcolm Burrows, Scotia Wealth Management
Originally broadcast on February 27, 2019
Tailoring the Philanthropic Discussion
Presented by: Laura West, Norton Rose Fulbright Canada LLP
Originally broadcast on January 30, 2019
Details Matter: Ensuring your charity gets the full benefit of its legacy gift
Presented by: Roger Lee, DLA Piper (Canada) LLP
Originally broadcast on November 28, 2018
FREE WEBINAR
And the Beat Goes On: How to Get Legacy Donors and Prospects in the 21st Century
Presented by: David Love, Agents of Good
Originally broadcast on November 14, 2018
Click here to view the webinar on YouTube
Delivering the Unexpected
Presented by: Dee Dee Sung and Cecilia Huang, University of British Columbia
Originally broadcast on October 31, 2018
Diving into Gift Agreements
Presented by: Adam Aptowitzer LLB., Drache Aptowitzer LLP
Originally broadcast on September 26, 2018
FREE WEBINAR
Explore the Impact of the GRE Regime on Charitable Giving
Presented by: Hayley Maschek, KPMG Law LLP and Yolanda Benoit, BC SPCA
Originally broadcast on September 12, 2018
Click here to view the webinar on YouTube
---
For 2013-2018 webinars, please check the Webinar Wednesdays Archives page in the Resource Library.
---
The Webinar Wednesdays series is offered by:

;