Webinar Wednesdays
Every month, CAGP presents enticing, education-packed webinars to supplement your gift planning career. These webinars are presented by seasoned professionals and presenters who have in-depth knowledge and are actively involved in the strategic charitable community.
Each webinar is one hour in length. Registrants will be sent login information one day before the webinar, and a link to the webinar recording will be forwarded a day after broadcast. Each webinar is worth one CFRE credit.
CAGP Members: $29.99
Non-Members: $45.99
Past webinar recordings are also available to purchase. Scroll down to see a list of available recordings.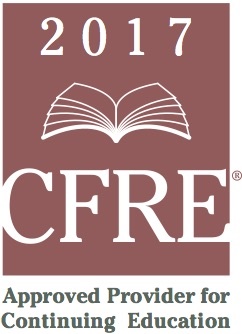 Full participation in CAGP webinars is applicable for 1 credit in Category 1.B – Education of the CFRE International application for initial certification and/or recertification. Remember! As a CAGP member, you receive a 20% discount off of your CFRE certification or recertification.
For information about the CAGP webinars, contact Erin Kuhns, Manager, Education and Training: 1-888-430-9494 Ext. 222 or email ekuhns@cagp-acpdp.org.
---
The Webinar Wednesdays Schedule for 2017-2018 will be posted in July 2017.
---
Past Webinar Recordings
Recordings of past webinars are available for purchase. Click on the title for more information.
Unless otherwise noted, prices are:
CAGP Members: $29.99
Non-Members: $45.99
2016-2017 Webinars
Tax Event Gifts
Presenter: Malcolm Burrows, Scotia Wealth Management
Original broadcast on June 28, 2017
Non-Real Property Valuation - What you need to know!
Presenters: Amanda Salvatori CPA, CA, CBV, MNP and DeWayne Osborn CPA, CGA, CFP, Cardinal Capital Management, Inc.
Originally broadcast on May 31, 2017
FREE WEBINAR
Building a Business Case for Planned Giving for Your Board
Presenter: Colleen Bradley, Planned Giving Solutions
Originally broadcast on May 17, 2017
Click here to view the webinar on YouTube
Let's Talk About Death, Baby
Presenter: Janice St-Denis, CFRE, McMaster University
Originally broadcast on April 26, 2017
Planned Giving for Pennies - How to jumpstart your bequest program
Presenter: Kimberley MacKenzie, Kimberley MacKenzie & Associates
Originally broadcast on April 5, 2017
The Philanthropic Flow - A Truly Donor-Centred Approach to Philanthropy
Presenter: Norma Cameron, CFRE, The Narrative Company
Originally broadcast on February 22, 2017
Estate Administration: Receipts and Releases
Presenter: Jill Nelson, CFRE, The Princess Margaret Cancer Foundation
Originally broadcast on January 25, 2017
Government Relations for Your Charity - A Practical Toolkit
Presenter: Grant Monck, Fundraising Consultant Services
Originally broadcast on November 30, 2016
Insurance Gifts - Are You Really Getting a Gift?
Presenter: DeWayne Osborn CPA, CGA, CFP, Lawton Partners
Originally broadcast on October 26, 2016
Craft the Perfect Ask
Presenters: Ryan Fraser, Quiet Legacy Planning Group &
Kate Hodgson, 9to5 Narrative
Originally broadcast on September 28, 2016
2016 Webinars
How to Train Your Executor
Presenter: Kris Love, Solus Trust Company Limited
Originally broadcast on June 29, 2016
Planned Giving + Your Website
Presenter: Leah Eustace, Good Works
Originally broadcast on May 25, 2016
Do the Right Thing? When Ethics and Values Collide
Presenter: Ligia Peña, CFRE, Greenpeace International
Originally broadcast on April 27, 2016
Estate Donations & GREs: The Next Chapter
Presenter: Malcolm Burrows, Scotia Wealth Management
Originally broadcast on March 30, 2016
The Personal Philanthropy Project: The Untapped Potential of Affluent Canadians
Presenter: Michèle Benoit, Project Manager, Imagine Canada
Originally broadcast on February 24, 2016
Working with a Litigator: Dealing with Litigation Efficiently and Avoiding Disputes If You Can
Presenter: Eric N. Hoffstein, TEP, Partner, Minden Gross LLP
Originally broadcast on January 27, 2016
2015 Webinars
CRM2, Now You Will Know What your Advisor is Paid
Presented by: DeWayne Osborn
Originally broadcast on December 2, 2015
Giving Through a Power of Attorney
Presented by: Jasmine Sweatman
Originally broadcast on October 28, 2015
Donor Profiles; Donor Trends
Presented by: Paul Nazareth
Originally broadcast on September 30, 2015
Working with a Financial Advisor, Especially for Mutually Effective Business Development Purposes
Presented by: Chris Chipman
Originally broadcast on June 24, 2015
The Philanthropic Conversation: Understanding the Financial Advisor Approach and High Net Worth Individual Perspective
Presented by: Ruth MacKenzie
Originally broadcast on May 27, 2015
Leveraging the Invaluable Middle Donor
Presented by: Mark Trask & Janice Moro
Originally broadcast on April 29, 2015
Special Webinar: Canada's New Estate Donation Rules – Understand; Get Ready
Presented by: Brenda Lee-Kennedy, Doug Puffer & Ruth MacKenzie
No cost
After viewing the webinar, please click here to complete a short evaluation.
Originally broadcast on March 23, 2015
Sponsored by:


WRITING FOR FUNDRAISERS: Make your donor communications sing!
Presented by: Lisa MacDonald
Originally broadcast on March 25, 2015
State of the Legacy Nation
Presented by: Fraser Green
Originally broadcast on February 25, 2015
Words that work: What surveys from 12,000 people tell us about the words and phrases that encourage planned giving
Presented by: Russell N. James III, J.D., Ph.D., CFP®
Originally broadcast on January 28, 2015
2014 Webinars
Interview with CRA's Director of Compliance and Audit - Charities Directorate
Presented by: Blaine Langdon & DeWayne Osborn
Originally broadcast on November 26, 2014
Demystifying the Canadian Private Corporation
Presented by: Robert Kleinman FCPA, FCA
Originally broadcast on October 29, 2014
Volunteers - Making Your Legacy Program TAKE OFF!
Presented by: Sherry Booth
Originally broadcast on September 24, 2014
Making the Case for Planned Giving: Effectively Reporting Successes and Return on Investment
Presented by: Malcolm Berry
Originally broadcast on June 25, 2014
New Rules on Estate Donations
Presented by: Malcolm Burrows
Originally broadcast on May 28, 2014
When Good Gifts Go Bad (and How to Avoid it) –Navigating Donor-Restricted Gifts and Testamentary Giving
Presented by: Elena Hoffstein and Katie Ionson
Originally broadcast on April 30, 2014
Social Media Strategy for Real People
Presented by: Paul Nazareth
Originally broadcast on March 26, 2014
Interview with a Wealth Manager: How to Provide Value to Philanthropic High Net Worth Clients
Presented by: Jamie Townsend & DeWayne Osborn
Originally broadcast on February 26, 2014
Donations of Real Property: Are you ready for the big ones?
They are never, ever small.
Presented by: Doug Puffer
Originally broadcast on January 29, 2014
2013 Webinars
Can Insurance Create Lifelong Donors?
Presented by: Brenda McEachern
Originally broadcast on November 27, 2013
Stewardship - From up close & personal to reaching out across the miles & personal
Presented by: Yolanda Bronstein
Originally broadcast on October 30, 2013
Gifts from Holding Companies
Presented by: Malcolm Burrows
Originally broadcast on September 25, 2013
Planning for Success: Gift Planning in Comprehensive Campaigns
Presented by: Cheryl Stevens
Originally broadcast on August 28, 2013
Professional Advisors: Should we be cultivating them? If so, how do we do it?
Presented by: Brad Offman
Originally broadcast on July 31, 2013
Fraser's Dance of the Seven Veils -
Legacy Persuasion Secrets Revealed at Last - Part 2
Presented by: Fraser Green
Originally broadcast on June 26, 2013
Fraser's Dance of the Seven Veils -
Legacy Persuasion Secrets Revealed at Last - Part 1
Presented by: Fraser Green
Originally broadcast on May 29, 2013
Life Insurance 101: The Do's and Don'ts
Presented by: DeWayne Osborn
Originally broadcast on April 24, 2013
Planned Giving Off the Side of Your Desk
Presented by: Paul Nazareth
Originally broadcast on March 27, 2013
How to Gather, Write and Publish Your Donor Stories
Presented by: Leah Eustace
Originally broadcast on February 27, 2013