Webinar Wednesdays
Every month, CAGP presents enticing, education-packed webinars to supplement your gift planning career. These webinars are presented by seasoned professionals and presenters who have in-depth knowledge and are actively involved in the strategic charitable community.
Each webinar is one hour in length. Registrants will be sent login information one day before the webinar, and a link to the webinar recording will be forwarded a day after broadcast. Each webinar is worth one CFRE credit.
CAGP Members: $29.99
Non-Members: $45.99
Past webinar recordings are also available to purchase. Scroll down to see a list of available recordings.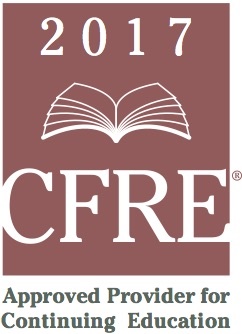 Full participation in CAGP webinars is applicable for 1 credit in Category 1.B – Education of the CFRE International application for initial certification and/or recertification. Remember! As a CAGP member, you receive a 20% discount off of your CFRE certification or recertification.
For information about the CAGP webinars, contact Erin Kuhns, Manager, Education and Training: 1-888-430-9494 Ext. 222 or email ekuhns@cagp-acpdp.org.
---
Webinar Wednesdays Schedule for 2016-2017
Wednesday, May 31, 2017, 1:00 p.m. ET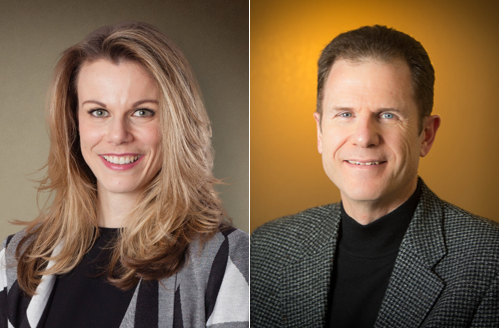 Non-Real Property Valuation - what you need to know!
Presented by: Amanda Salvatori, CBV, CPA MNP LLP and DeWayne Osborn CPA, CGA, CFP, Lawton Partners
The third installment in the "Interview with" series, DeWayne will delve into valuation issues for non real property with an expert - a Chartered Business Valuator (CBV). Why should you attend this session? Gifts of private company shares are getting more common. Why? A tremendous amount of wealth is tied up in holding companies and financial advisors are recommending using them to fulfill their HNW clients' philanthropic dreams. The issue is determining a reasonable valuation for tax receipt purposes; a job for a CBV. Why an issue? The valuation of private company shares, charitable interests in trusts, and personal benefits can vary and you need a CBV to sort it all out for your organization. Furthermore there are issues for the charity to consider when accepting such property. So, is your charity ready to play in this donation space? Come listen to an expert and you will know.

Institute accredited CE (1.0 credit)
---
Wednesday, June 28, 2017, 1:00 pm. ET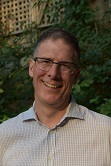 Tax Event Gifts
Presented by: Malcolm Burrows, Scotia Wealth Management
The best time for a donor to give a large gift is when he or she has a significant tax event. Tax events include major asset sales – like business interests, option exercises or real estate – as well as death itself. This session by one of Canada's most experienced gift planners explores the practical, tax and behavioral issues of integrating philanthropy into time-sensitive transactions involving the disposition of assets.

Institute accredited CE (1.0 credit)
---
Past Webinar Recordings
Recordings of past webinars are available for purchase. Click on the title for more information.
Unless otherwise noted, prices are:
CAGP Members: $29.99
Non-Members: $45.99
2016-2017 Webinars
FREE WEBINAR
Building a Business Case for Planned Giving for Your Board
Presenter: Colleen Bradley, Planned Giving Solutions
Originally broadcast on May 17, 2017
Click here to view the webinar on YouTube
Let's Talk About Death, Baby
Presenter: Janice St-Denis, CFRE, McMaster University
Originally broadcast on April 26, 2017
Planned Giving for Pennies - How to jumpstart your bequest program
Presenter: Kimberley MacKenzie, Kimberley MacKenzie & Associates
Originally broadcast on April 5, 2017
The Philanthropic Flow - A Truly Donor-Centred Approach to Philanthropy
Presenter: Norma Cameron, CFRE, The Narrative Company
Originally broadcast on February 22, 2017
Estate Administration: Receipts and Releases
Presenter: Jill Nelson, CFRE, The Princess Margaret Cancer Foundation
Originally broadcast on January 25, 2017
Government Relations for Your Charity - A Practical Toolkit
Presenter: Grant Monck, Fundraising Consultant Services
Originally broadcast on November 30, 2016
Insurance Gifts - Are You Really Getting a Gift?
Presenter: DeWayne Osborn CPA, CGA, CFP, Lawton Partners
Originally broadcast on October 26, 2016
Craft the Perfect Ask
Presenters: Ryan Fraser, Quiet Legacy Planning Group &
Kate Hodgson, 9to5 Narrative
Originally broadcast on September 28, 2016
2016 Webinars
How to Train Your Executor
Presenter: Kris Love, Solus Trust Company Limited
Originally broadcast on June 29, 2016
Planned Giving + Your Website
Presenter: Leah Eustace, Good Works
Originally broadcast on May 25, 2016
Do the Right Thing? When Ethics and Values Collide
Presenter: Ligia Peña, CFRE, Greenpeace International
Originally broadcast on April 27, 2016
Estate Donations & GREs: The Next Chapter
Presenter: Malcolm Burrows, Scotia Wealth Management
Originally broadcast on March 30, 2016
The Personal Philanthropy Project: The Untapped Potential of Affluent Canadians
Presenter: Michèle Benoit, Project Manager, Imagine Canada
Originally broadcast on February 24, 2016
Working with a Litigator: Dealing with Litigation Efficiently and Avoiding Disputes If You Can
Presenter: Eric N. Hoffstein, TEP, Partner, Minden Gross LLP
Originally broadcast on January 27, 2016
2015 Webinars
CRM2, Now You Will Know What your Advisor is Paid
Presented by: DeWayne Osborn
Originally broadcast on December 2, 2015
Giving Through a Power of Attorney
Presented by: Jasmine Sweatman
Originally broadcast on October 28, 2015
Donor Profiles; Donor Trends
Presented by: Paul Nazareth
Originally broadcast on September 30, 2015
Working with a Financial Advisor, Especially for Mutually Effective Business Development Purposes
Presented by: Chris Chipman
Originally broadcast on June 24, 2015
The Philanthropic Conversation: Understanding the Financial Advisor Approach and High Net Worth Individual Perspective
Presented by: Ruth MacKenzie
Originally broadcast on May 27, 2015
Leveraging the Invaluable Middle Donor
Presented by: Mark Trask & Janice Moro
Originally broadcast on April 29, 2015
Special Webinar: Canada's New Estate Donation Rules – Understand; Get Ready
Presented by: Brenda Lee-Kennedy, Doug Puffer & Ruth MacKenzie
No cost
After viewing the webinar, please click here to complete a short evaluation.
Originally broadcast on March 23, 2015
Sponsored by:


WRITING FOR FUNDRAISERS: Make your donor communications sing!
Presented by: Lisa MacDonald
Originally broadcast on March 25, 2015
State of the Legacy Nation
Presented by: Fraser Green
Originally broadcast on February 25, 2015
Words that work: What surveys from 12,000 people tell us about the words and phrases that encourage planned giving
Presented by: Russell N. James III, J.D., Ph.D., CFP®
Originally broadcast on January 28, 2015
2014 Webinars
Interview with CRA's Director of Compliance and Audit - Charities Directorate
Presented by: Blaine Langdon & DeWayne Osborn
Originally broadcast on November 26, 2014
Demystifying the Canadian Private Corporation
Presented by: Robert Kleinman FCPA, FCA
Originally broadcast on October 29, 2014
Volunteers - Making Your Legacy Program TAKE OFF!
Presented by: Sherry Booth
Originally broadcast on September 24, 2014
Making the Case for Planned Giving: Effectively Reporting Successes and Return on Investment
Presented by: Malcolm Berry
Originally broadcast on June 25, 2014
New Rules on Estate Donations
Presented by: Malcolm Burrows
Originally broadcast on May 28, 2014
When Good Gifts Go Bad (and How to Avoid it) –Navigating Donor-Restricted Gifts and Testamentary Giving
Presented by: Elena Hoffstein and Katie Ionson
Originally broadcast on April 30, 2014
Social Media Strategy for Real People
Presented by: Paul Nazareth
Originally broadcast on March 26, 2014
Interview with a Wealth Manager: How to Provide Value to Philanthropic High Net Worth Clients
Presented by: Jamie Townsend & DeWayne Osborn
Originally broadcast on February 26, 2014
Donations of Real Property: Are you ready for the big ones?
They are never, ever small.
Presented by: Doug Puffer
Originally broadcast on January 29, 2014
2013 Webinars
Can Insurance Create Lifelong Donors?
Presented by: Brenda McEachern
Originally broadcast on November 27, 2013
Stewardship - From up close & personal to reaching out across the miles & personal
Presented by: Yolanda Bronstein
Originally broadcast on October 30, 2013
Gifts from Holding Companies
Presented by: Malcolm Burrows
Originally broadcast on September 25, 2013
Planning for Success: Gift Planning in Comprehensive Campaigns
Presented by: Cheryl Stevens
Originally broadcast on August 28, 2013
Professional Advisors: Should we be cultivating them? If so, how do we do it?
Presented by: Brad Offman
Originally broadcast on July 31, 2013
Fraser's Dance of the Seven Veils -
Legacy Persuasion Secrets Revealed at Last - Part 2
Presented by: Fraser Green
Originally broadcast on June 26, 2013
Fraser's Dance of the Seven Veils -
Legacy Persuasion Secrets Revealed at Last - Part 1
Presented by: Fraser Green
Originally broadcast on May 29, 2013
Life Insurance 101: The Do's and Don'ts
Presented by: DeWayne Osborn
Originally broadcast on April 24, 2013
Planned Giving Off the Side of Your Desk
Presented by: Paul Nazareth
Originally broadcast on March 27, 2013
How to Gather, Write and Publish Your Donor Stories
Presented by: Leah Eustace
Originally broadcast on February 27, 2013