Webinar Wednesdays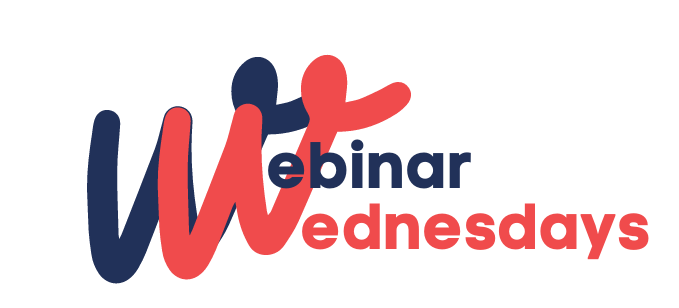 Quick Links
---
Every month, the CAGP Foundation presents engaging and informative webinars to enrich your career. These webinars are presented by professional presenters who have extensive knowledge of the subject and who are very active in the area of ​​strategic charitable giving.
Each webinar is one hour in length. Registrants will be sent login information one day before the webinar, and a link to the webinar recording will be forwarded within a day of the broadcast.
CAGP Members: $35 | Group viewing: $75
Non-Members: $55 | Group viewing: $130
Tax exempt
Webinar Wednesdays Presenting Sponsor

---
Upcoming FREE Webinars
These webinars are held twice a year and are FREE to both CAGP members and non-members alike!
Important Note: While registration is open to all, and free for CAGP members and non-members alike, attendance is limited to the first 500 people to sign onto the live session. We suggest signing on five to ten minutes early to have the best chance of getting on the live session. If for any reason you are unable to connect to the live session, rest assured you'll get the full recording by email within 24 hours of the webinar.
(Free) Wednesday, May 11, 2022 | 1:00 - 2:00 pm Eastern Time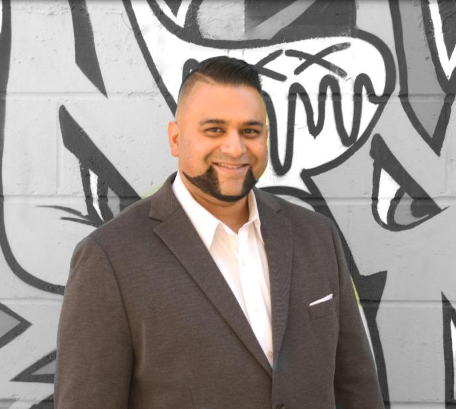 Making the Case for a Gift Planning Program to Your Boss and Board
Presented by: Paul Nazareth, MFA-P, CAGP
Fundraisers know, you need a gift planning program to bring in high value donations like stocks to support major gifts and capital campaigns. And if you don't let your donors know you accept planned gift vehicles in your revenue mix like life insurance and bequests, you are stuck raising one dollar at a time instead of the exponential scale that strategic giving brings to your bottom line. But it's not easy to convince leadership that you need budget, staff and support to launch, maintain and grow a program. And for many small charities, board members think fundraising means only special events. Join the Canadian Association of Gift Planners for the latest data on gift planning, for a deck you can share with your leadership, finance office and board on why you need to invest in gift planning if your bottom line is going to be healthy today, tomorrow, and forever. Most importantly, how this is not just a revenue matter but a critical element of respect for your mission and your donors in the journey you take together.
---
---
Upcoming Webinars for 2021-2022
Members: $35 | Group viewing: $75
Non-members: $55 | Group viewing: $130
Tax exempt
---
Wednesday, January 26, 2022 | 1:00 - 2:00 pm Eastern Time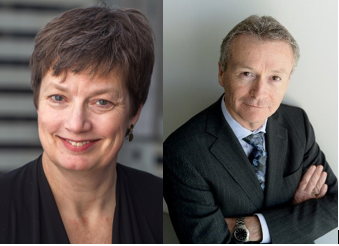 Staying Out of Trouble: Keeping estate and life insurance gifts on the right side of the tracks
Presented by: Margaret Mason, Norton Rose Fulbright LLP & Kevin Wark, LL.B, CLU, TEP, Conference for Advanced Life Underwriting (CALU)
In recent years many different tax and estate strategies have arisen involving philanthropic gifts, ranging from the fairly simple to the highly complex. Unfortunately, not all of these strategies have been fully tested for compliance with provincial and federal regulations and tax laws. In other cases, new issues are being raised based on legal cases both here in Canada, and around the world.
For lawyers, accountants, financial advisors, and charities some of these strategies may carry significant legal and ethical risks to both your professional reputation, as well as the needs of your client. Join us for a panel discussion with Kevin Wark, Tax Consultant for the Conference for Advanced Life Underwriting (CALU) and Margaret Mason, partner at Norton Rose Fullbright Canada LLP for an in-depth discussion of current practices in the insurance and legal aspects of philanthropic planning, and learn how you can ensure that you, your clients, and your donors can ensure that everyone is staying safely on the right side of the tracks.
---
Wednesday, February 23, 2022 | 1:00 - 2:00 pm Eastern Time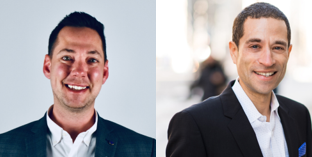 Broad Based Marketing for Gift Planning – A Partnered Webinar with the Canadian Marketing Association's NFP Council
Presented by: Brady Hambleton, CM & Allen Davidov, MBA, CM - Canadian Marketing Association's Not-For-Profit Council
As fundraisers, we are often called on to create direct and targeted marketing materials to support our organizations' planned giving programs through publications, estate planning supplements and other direct-to-donor channels. But as CAGP embarks on a more multi-channel, mass-media marketing campaign with Will Power, an understanding of the underlying strategy and tactics associated with broad-based marketing would be of great benefit to our community of gift planning professionals.
Join Brady Hambleton and Allen Davidov, both active members of the Canadian Marketing Association's NFP Council, for an approachable and informative walkthrough of today's integrated strategies that should be a part of your organization's planned giving marketing mix. This session will benefit charitable gift planning and marketing teams, and will help to answer the following key questions:
What does today's multi-channel marketing funnel look like for charities and not-for-profit organizations – and why does it matter?
How can we always ensure a connection between top of funnel investments in mass awareness drivers and results-driven outcomes – in this case – more legacy donors?
What role does data and insights play in the successful design and execution of an integrated marketing and fundraising campaign – and how can this help to transform your legacy pipeline?
---
Wednesday, March 30, 2022 | 1:00 - 2:00 pm Eastern Time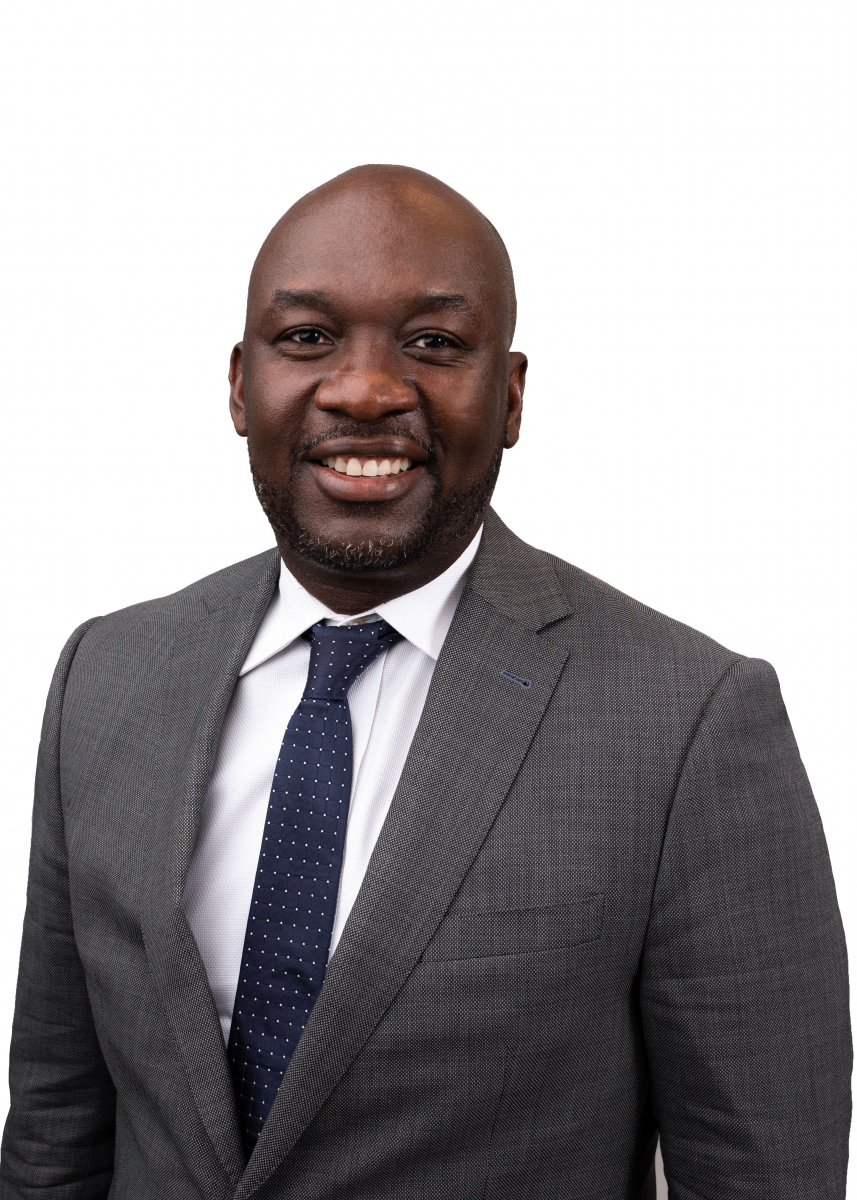 Engaging with Older and Vulnerable Clients in the Emerging Regulatory Landscape in Canada
Presented by: Raphael Tachie, Gowling WLG
Elder financial exploitation has increasingly become a dominant area of focus for federal, provincial and territorial governments and several regulators. For example, the FCAC and the Canadian Bankers Association adopted a new Seniors' Code on July 26, 2019 that places responsibility on Canadian Banks to formalize their approach to dealing with Canada's seniors and help address or prevent elder financial abuse. Similarly in 2019, the Canadian Securities Administrators (CSA) also introduced guidelines for registrants to implement in order to protect vulnerable investors from fraud and financial abuse. The CSA followed the guidance in 2020 by issuing a notice and request for comment regarding "Proposed Amendments to National Instrument 31-103 - Registration Requirements, Exemptions and Ongoing Registrant Obligations (NI 31-103) and Companion Policy (CP 31-103) to Enhance Protection of Older and Vulnerable Clients."
This presentation will review the emerging legislative and regulatory landscape relating to the treatment of older and vulnerable clients and explore some ideas about how advisors and gift planners may deal with older and vulnerable clients in the new landscape.
---
Wednesday, April 27, 2022 | 1:00 - 2:00 pm Eastern Time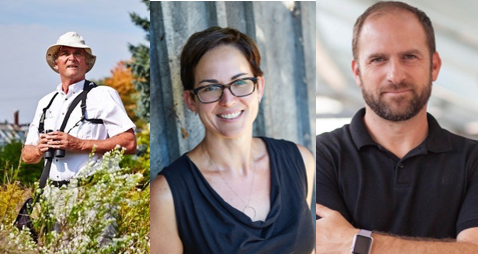 Legacy Glitter & Donor Lifelines: Inspiration and Ideas for Looking After Your Precious Legacy Donors
Presented by: David Love, Jen Love & John Lepp - Agents of Good
Recent research confirms what we've known in our hearts: you can distinguish yourself from your charity peers by creating a memorable and impactful communication stream for your planned giving pledgers and prospects—what we call your legacy donor lifelines. Join Agents of Good David Love, Jen Love and John Lepp for an engaging session sharing dazzling case studies, ideas and inspiration you can implement right now and into your bright fundraising future. As you fill your lifeline with marvelous donors, we'll discuss the art and science of looking after them today and forever. You'll learn about best practices and how to develop your own imaginative ways forward.
---
Wednesday, May 25, 2022 | 1:00 - 2:00 pm Eastern Time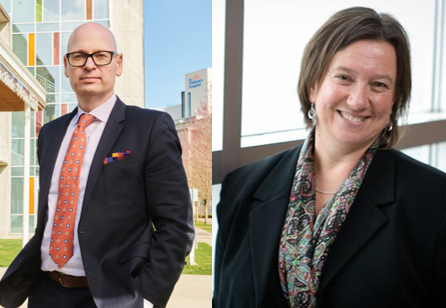 In conversation with…. Malcolm Berry
Presented by: Malcolm Berry, BC Children's Hospital Foundation & Ruth MacKenzie, CAGP
In 2017 Malcolm Berry, one of Canada's leading lights in gift planning, left Sick Kids Foundation (and Canada) to take up a role as Chief Development Officer at St. Louis Children's Hospital. Four years later, Malcolm is back in Canada as President and CEO at BC Children's Hospital Foundation in Vancouver.
Join us as CAGP's CEO Ruth Mackenzie chats with Malcolm about what he learned working in the US environment, where the similarities begin and end, and what lessons he has brought back to amplify his team's fundraising. She will ask him to tell us just how much greener the grass is on the other side of the fence. What surprised him about the US? What lessons can Canadian fundraisers learn from their US counterparts? And what are the most effective practices for Canadian fundraisers, given that the US is indeed a different environment.
This conversation between friends will leave you inspired, informed, and more cheerful about the unique advantages we have in Canada.
---
Wednesday, June 29, 2022 | 1:00 - 2:00 pm Eastern Time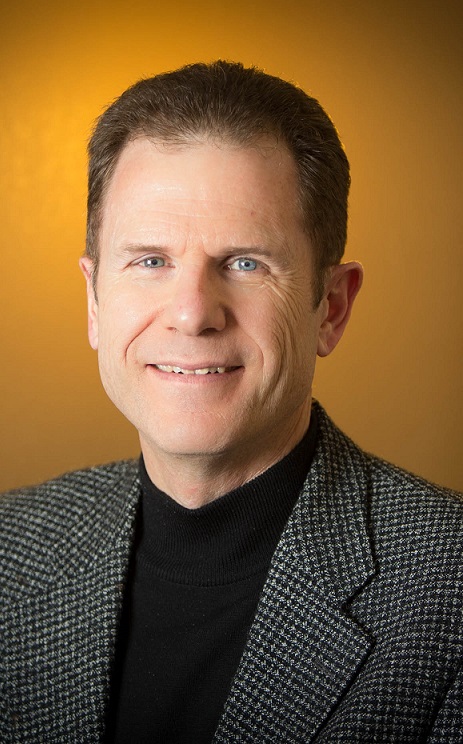 Ask the Advisor – A year in review
Presented by: DeWayne Osborn, CPA, CGA, CFP, MFA-P, Cardinal Capital Management
Ever wonder where your program stack up compared to others with regard to the questions you may be dealing with in your program? Perhaps you have heard of the Ask an Advisor resource but have not used it because you did not think it was for real or you did not feel your questions was appropriate? Well, this is the session for you! DeWayne will outline the Ask the Advisor requests over the past 12 months, discuss frequency of requests, what are the most popular topics, what sort of turn around you can expect, and how to more efficiently use this unique resource for CAGP members. If you have a gift acceptance or tax related question, feel free to ask it then!
---
Upcoming French Webinars
Wednesday, March 9, 2022 | 1:00 - 2:00 pm Eastern Time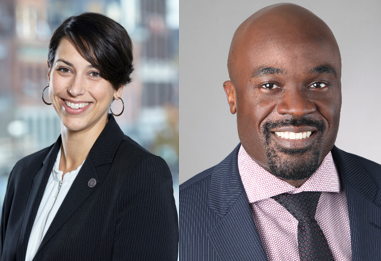 Blanc bonnet/Bonnet blanc: les relations entre les conseillers et les leveurs de fonds - Offered in French only (Tomayto, tomahto: the intrinsic relationship between advisors and fundraisers)
Presented by : Janice L. St-Denis, CFRE, Université McMaster and Thierry Sienche, Université York
Les conseillers en gestion de patrimoine et les leveurs de fonds (fundraisers) sont des piliers incontournables dans le domaine de la philanthropie, et pourtant ces 2 deux corps de métiers qui sont et continueront d'être au centre des dons majeures et dons planifiés semblent parfois très distants l'un de l'autre alors qu'en fait, ils pourraient parfaitement être cousins. Pour en savoir plus, joignez-vous à nous pour une discussion sur les deux secteurs, notamment leurs similarités, leurs différences, mais aussi l'avis de quelqu'un qui a travaillé dans les 2 domaines et qui a une certaine opinion sur la façon par laquelle les deux domaines peuvent mieux collaborer.
---
Wednesday, June 8, 2022 | 1:00 - 2:00 pm Eastern Time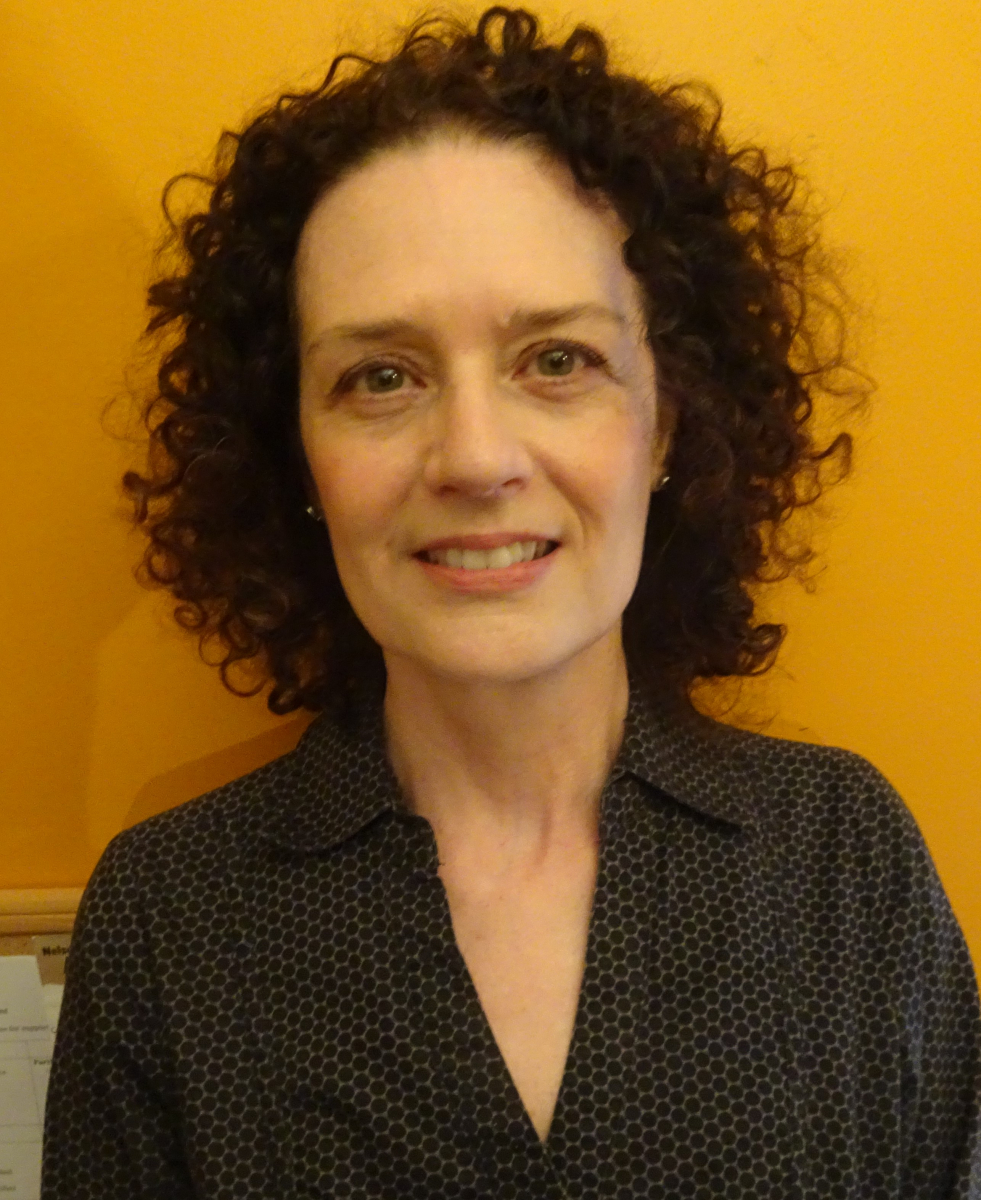 Conversations cruciales : comment convaincre vos supérieurs et de votre conseil d'administration de renforcer votre programme de dons planifiés - Offered in French only (Crucial conversations: Making the case to your boss and board for strengthening your gift planning program)
Presented by : Peggy Killeen, CFRE, CAGP Foundation
Nous sommes à un point critique en matière de philanthropie au Canada. Au cours des dix prochaines années, notre pays connaîtra le plus grand transfert intergénérationnel de richesse de son histoire et nous sommes de plus en plus conscients de la nécessité d'assurer la viabilité dans notre secteur. Les données nous montrent que l'écart entre les « nantis » et les « démunis » se creuse dans l'espace de la bienfaisance – si vous désirez avoir des revenus diversifiés et durables, c'est maintenant le temps de lancer, de faire croître votre programme de dons planifiés ou de doubler la mise sur celui-ci. Si la seule chose qui vous empêche d'aller chercher des investissements fondamentaux est le soutien de vos supérieurs, ce webinaire vous offrira des pistes de solutions. Peggy Killeen vous montrera comment présenter des arguments pour les convaincre du bien-fondé qu'il y a à mettre davantage l'accent sur la planification stratégique des dons de bienfaisance. À l'aide de faits et de chiffres, elle vous préparera à surmonter les objections potentielles et décrira comment la planification des dons unit les équipes responsables du développement.
---
CE Credits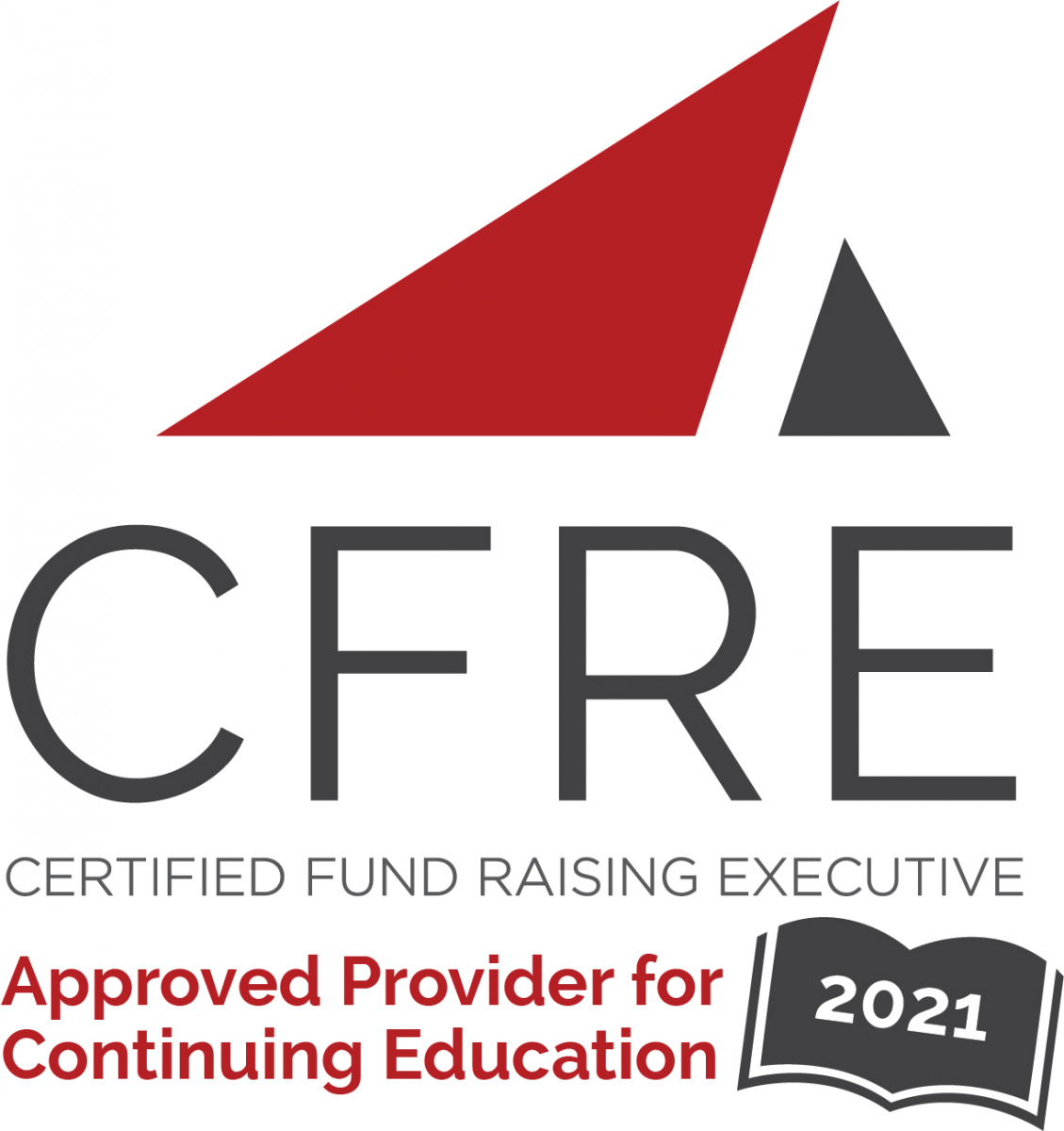 Full participation in CAGP webinars is applicable for 1 credit in Category 1.B - Education of the CFRE International application for initial certification and / or recertification.
Remember! As a CAGP member, you receive a 20% discount off of your CFRE certification or recertification.
For information about CAGP webinars, contact Erin Kuhns, Manager, Education and Training: 1-888-430-9494 Ext. 222 or email ekuhns@cagp-acpdp.org
MFA-P™ - Webinars beginning in March 2021 and going forward, are worth 1 CE hour on your MFA-P relicencing application.
---
Past Webinar Recordings Available to Purchase
Recordings of past webinars are available for purchase. Click on the title for more information.
Unless otherwise noted, prices are:
CAGP Members: $ 35 (tax exempt)

Non-Members: $ 50 (tax exempt)
Click here to access French webinar recordings.
2021-2022 Webinars
A Gift of Inclusion? Immigrant Philanthropists on Doing Giving Right
Presented by: Krishan Mehta, PhD,Ryerson University
Originally broadcast on November 24, 2021
FREE WEBINAR
Why Gifts of Publicly Traded Securities Can Be Your "Frenemy" and What You Should Know About Them
Presented by: Rick Braun-Janzen, Abundance Canada & Christine Beaumont, B. Comm (Hons.), CFP, MFA-P, Paul Craft Financial
Originally broadcast on November 10, 2021
Private Share Gifts – are they on your list of acceptable property?
Presenters: Leilani Kagan, Ryan Palmer & DeWayne Osborn, CPA, CGA, CFP, MFA-P
Originally broadcast on September 29, 2021
---
2020 - 2021 Webinars
Gifts of Insurance - WTF? (Where's The Fundraising?)
Presenter: DeWayne Osborn, Cardinal Capital Management
Originally broadcast on June 30, 2021
FREE WEBINAR
CAGP's Best Practice Guidelines for Life Insurance Donations: A new and exciting public resource for Charities, Advisors and Donors
Presenters:
Ryan Fraser, CFP, CIM, MFA-P, Quiet Legacy Planning Group Ltd.
Jill Nelson, CFRE, MFA-P, The Princess Margaret Cancer Foundation
Yolanda Benoit, BC SPCA
Brenda McEachern LLB, TEP, RBC Wealth Management
Originally broadcast on June 9, 2021
Download the newly created suite of resources
Click here to access the presentation & speaker bios
Empowered Women are Changing Philanthropy
Presenters: Jo-Anne Ryan FEA, MFA-P, TD Wealth, Juniper Glass, Lumiere Consulting and PhiLab, and Aneil Gokhale, Toronto Foundation
Originally broadcast on May 26, 2021
FREE WEBINAR
Originally broadcast on November 4, 2020
Originally broadcast on October 28, 2020
The Elements of $1 Million+ Gifts
Presenter: Malcolm Burrows, Scotia Wealth Management
Originally broadcast on September 30, 2020
This webinar was sponsored by PearTree Canada
---
2019-2020 Webinars
Donations of Bitcoin and other Crypto-currencies
Presenter: Karen J. Cooper, LL.B., LL.L., TEP, Drache Aptowitzer LLP
Originally broadcast on June 24, 2020TEP, Drache Aptowitzer LLP
Administering Bequests and Puppy Training
Presenter: Kris Love, Solus Trust Company Limited
Originally broadcast on May 27, 2020
FREE WEBINAR
Can We Even Talk about Planned Giving Now?!
Presenter: Paul Nazareth, VP, Education and Development, CAGP
Originally broadcast on May 6, 2020
How to Land More Appointments with Major and Legacy Gift Donor Prospects
Presenter: Greg Warner, Founder and CEO, MarketSmart
Originally broadcast on April 29, 2020
Connecting, Considering & Confirming: How to Engage Donors in Planned Giving
Presented by: Jen Love, Agents of Good & Aimée Lindenberger, Refocus Communications & Fundraising
Originally broadcast on March 25, 2020
Secondary Assets may be Philanthropic Gold
Presented by: Malcolm Burrows, Scotia Wealth Management
Originally broadcast on February 26, 2020
Gift Planning within a Campaign Framework
Presented by: Michelle Osborne, CFRE, University of Toronto
Originally broadcast on January 29, 2020
Reading and Understanding Financial Statements of Charities and Foundations – for Gift Planners
Presented by: Gordon Holley, CPA, CA, CPB Humanity Financial Management Inc.
Originally broadcast on November 27, 2019
FREE WEBINAR
Charitable Giving Strategies for High Net Worth Donors - Sliced and Diced by Profession
Presented by: Jo-Anne Ryan, TD Wealth
Originally broadcast on November 13, 2019
When Doing Good Crosses the Line
Presenters: DeWayne Osborn, Cardinal Capital Management & Florence Carey and Ian Scarth, MLT Aikins LLP
Originally broadcast on October 30, 2019
Making the Ask
Presenters: Janice Meighan and Ken Ramsay, Empowerment Dialogue Inc.
Originally broadcast on September 25, 2019
---
2018-2019 Webinars
Building a Culture of Philanthropy – The secret to success
Presented by: Peggy Killeen, CFRE, Development Consultant
Originally broadcast on June 26, 2019
A Gift Acceptance P&P Tune Up
Presented by: DeWayne Osborn CPA, CGA, CFP, Cardinal Capital Management
Originally broadcast on May 29, 2019
FREE WEBINAR
Myth Busting Research - Philanthropy is Good for Business
Presented by: Dr. Carla Funk, Transform International Canada
Originally broadcast on May 8, 2019
Insurance Gifts without the Headaches
Presented by: Ryan Fraser, CFP CIM, Quiet Legacy Planning Group
Originally broadcast on April 24, 2019
Here for Good: A Proactive and Brand-Oriented Marketing Approach to Legacy Giving
Presented by: Holly Greatrex and Ryan Davies, Carleton University
Originally broadcast on March 27, 2019
Unusual Gifts Exempt from Capital Gains
Presented by: Malcolm Burrows, Scotia Wealth Management
Originally broadcast on February 27, 2019
Tailoring the Philanthropic Discussion
Presented by: Laura West, Norton Rose Fulbright Canada LLP
Originally broadcast on January 30, 2019
Details Matter: Ensuring your charity gets the full benefit of its legacy gift
Presented by: Roger Lee, DLA Piper (Canada) LLP
Originally broadcast on November 28, 2018
FREE WEBINAR
And the Beat Goes On: How to Get Legacy Donors and Prospects in the 21st Century
Presented by: David Love, Agents of Good
Originally broadcast on November 14, 2018
Click here to view the webinar on YouTube
Delivering the Unexpected
Presented by: Dee Dee Sung and Cecilia Huang, University of British Columbia
Originally broadcast on October 31, 2018
Diving into Gift Agreements
Presented by: Adam Aptowitzer LLB., Drache Aptowitzer LLP
Originally broadcast on September 26, 2018
FREE WEBINAR
Explore the Impact of the GRE Regime on Charitable Giving
Presented by: Hayley Maschek, KPMG Law LLP and Yolanda Benoit, BC SPCA
Originally broadcast on September 12, 2018
Click here to view the webinar on YouTube
---
For 2013-2018 webinars, please check the Webinar Wednesdays Archives page in the Resource Library.
---
The Webinar Wednesdays series is offered by:

;