MFA-P™ Designation
Become a certified professional in the evolving field of philanthropy. Build trusting relationships with your clients and help them make a difference in the world through charitable giving.
There is an emerging investment trend increasingly important to investors of all ages: strategic philanthropy. But few advisors deliver what clients want: how to integrate personal values with tax and financial plans. Now you can address this need by earning your MFA-P™ Designation.
The MFA-P™ has specialized professional credentials to enable high-value planning for individual or family legacies. In this dynamic program, learn to have highly satisfying conversations with clients sooner in your relationship, address their big fears: that gifts will not be used wisely or according to personal passions and wishes. Then, provide a consistent process for giving solutions with investments that are tax-efficient, during lifetime and as part of a personal or family legacy.
OBTAIN SPECIALIZED CREDENTIALS TO LEAD HIGH-VALUE CONVERSATIONS WITH CLIENTS ABOUT LEGACY PLANNING.
The program consists of three certificate courses:
Introduction to Strategic Philanthropy
Understanding the Charitable Sector
Integrating Giving with Client-Centric Planning
The third course in the program features exposure to practical case studies and strategies used by some of the most experienced charitable gift planners in the country.
The flexible program features personal instructional support and includes all materials to complete the course and testing requirements. Time to be spent on the program varies with individuals, but an estimated 60 hours over a one-year period is the recommended study period.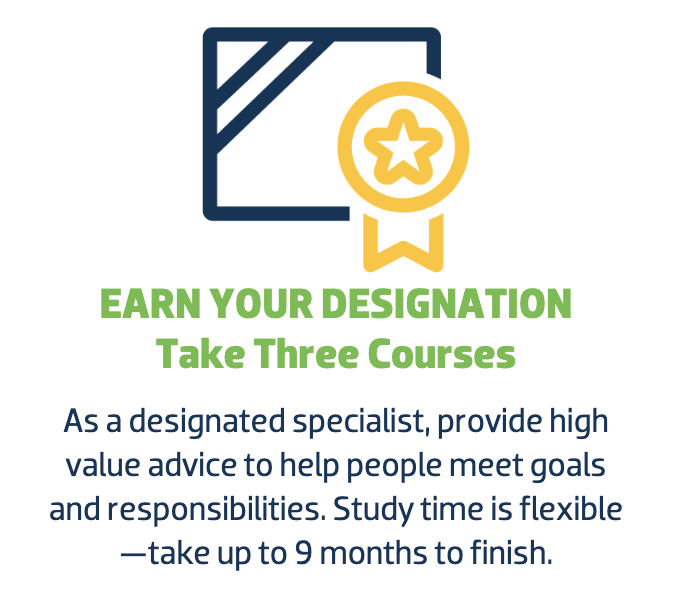 ---
CONGRATULATIONS TO THE FOLLOWING CAGP MEMBERS* WHO NOW
HOLD THE MFA-P DESIGNATION
Rod Abbott
Meredith Agnew
Jordan Arndt
Kathy Arney
Nicole Beaulieu
Christine Beaumont
Lauren Bergen
Janice Benatar
Peter Bennett
Andrew
Bradshaw
Rick Braun-Janzen
Joel Bray
Darin
Bruins
Mark Bull
Theresa
Butler-Porter
Jennifer Button
Leslie Canavan
Chanchal (sisi) Chakrabarti
Anil Chauhan
Brett Clark
Joan Cosby
Ian Currie
Hilco de Haan
Karen Dillon
Kevin
Dopko
Melissa East Aspila
Marissa Elliott
Samar El Soufi
Nicola Elkins
Kim Falconer
Michael Flux
Shelley L. Forsythe
Ryan Fraser
Jackie Gallagher
Arundel Gibson
Igor Goloborodov
Effie Gomulia
Geoff Graham
Berna Gülmisâl
Serena Hak
Mark Halpern
Joanne Harris-Bedford
Jessica Holvik
Lorraine Hopkins
Betty-Anne Howard
Karen
Hudson
Mary Lynn Huizinga
Lorne Jackson
Candice
Jay
Andrew Johnson
Jeffrey Jou
Grant Karst
Rubin Kataki
Scott Kellett
Christy Kelly
Catherine Lach
Jane Lapointe
Niel MacIntyre
Keith MacKay
Ruth MacKenzie
Adam Malcolm
Diana Mao
Brenda
McEachern
Janice McFarlane
Robert McLean
Eva-Christine Missullis
Colin Montgomery
Jeff Nason
Paul Nazareth
Jill Nelson
Ernest Chi Hin Ng
Patrick
O'Connor
Brad
Offman
DeWayne Osborn
Trina Owens
Kelly Pather
James Perkins
Marie Phillips
Ricky Piedrahita
Laily Pirbhai
Kim Plewes
Pam Prior
Carol Rame
Sterling Rempel
Deborah Rodrigues
Victoria Rowe
Jo-Anne Ryan
Gord Schellenberg
Ajay Sehgal
Yogesh Sheta
Hal Simonson
Mathew Smith
Tenley Soares
Abraham Somavarapha
Jay Stark
Glenn Stewardson
Heather Strickey
Jasmine
Sweatman
Craig Swistun
Vishal Taneja
Tina
Tehranchian
Francois Tetu
Keith Thomson
Mike Todd
Stephen Webb
Jennifer Whitby
Jayne Whitfield
Del Wilmot
Ian Wood
Jessica Wroblewski
Grace Xin
Ross Young
*As of August 2023

;