Webinar Wednesdays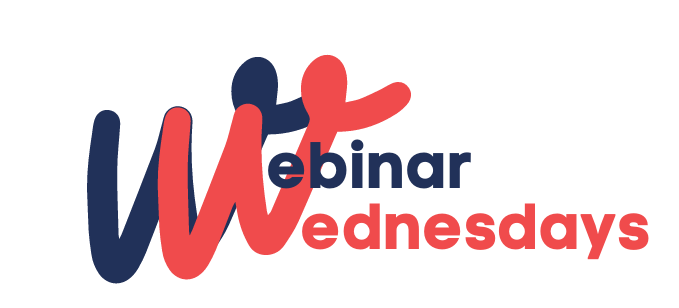 Quick Links
---
Every month, the CAGP Foundation presents engaging and informative webinars to enrich your career. These webinars are presented by professional presenters who have extensive knowledge of the subject and who are very active in the area of ​​strategic charitable giving.
Each webinar is one hour in length. Registrants will be sent login information one day before the webinar, and a link to the webinar recording will be forwarded within a day of the broadcast.
CAGP Members: $40 | Group viewing: $80
Non-Members: $60 | Group viewing: $135
Please note that there are no refunds for webinars.
---
Webinar Wednesdays Sponsor
---
Upcoming FREE Webinar
These webinars are held once a year and are FREE to both CAGP members and non-members alike!
Important Note: While registration is open to all, and free for CAGP members and non-members alike, attendance is limited to the first 500 people to sign onto the live session. We suggest signing on five to ten minutes early to have the best chance of getting on the live session. If for any reason you are unable to connect to the live session, rest assured you'll get the full recording by email within 24 hours of the webinar.
FREE | Wednesday, March 27, 2024 | 1:00 - 2:00 pm ET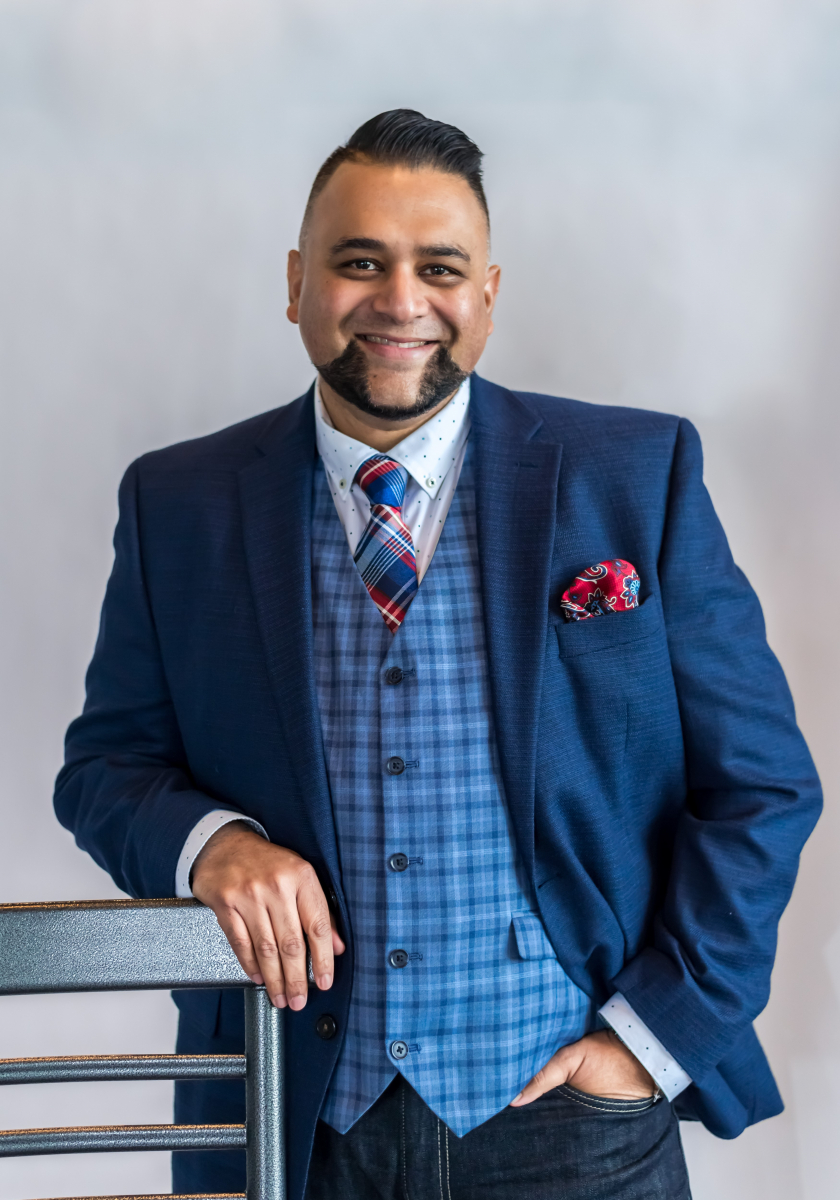 What boards need to know about Gift Planning
Presenter: Paul Nazareth, MFA-P, CAGP
Is your charity engaged in the highest-return fundraising strategies? Join us for this free discussion on how your organization can reduce the risk and enhance the long term financial viability of your organization by leveraging the power of strategic gift planning. In this webinar for board members we will introduce the concept of strategic gift planning is, why it is different than most other fundraising methods, why important to you as a board member, and the many benefits that a gift planning program will bring to your organization including:
Introducing you to financial donations other than cash (securities, gifts in wills, life insurance, personal gifts from advised-foundations and more)
Delivering a steady stream of revenue that flows even during difficult economic times.
Lowering your fundraising overhead costs.
A methodology for greater long-term relationships with your supporters to support growing their giving and making their gifts more meaningful
The strategy of working with professional advisors in tax, financial and estate planning in support of their clients and of your donors' personal generosity
Strategic Gift Planning is one of the most vital areas of fundraising for any charity. As a board member, you can make a significant impact that will last decades into the future, well past your own time as a volunteer.
Topics Covered:
What is Strategic Gift Planning?
How and why a strategic gift can be 1000 times bigger than an annual donation.
Playing the long game: the importance of consistent, capital funding for your organization's operating funds – not just endowments
What does a basic, well-run program look like?
Resources and data for you and your board from across the charity law, governance, policy and fundraising landscape.
Registration will open late 2023
---
---
Upcoming Webinars for 2023-2024
Members: $40 | Group viewing: $80
Non-members: $60 | Group viewing: $135
Tax exempt
---
Wednesday, November 29, 2023 | 1:00 - 2:00 pm ET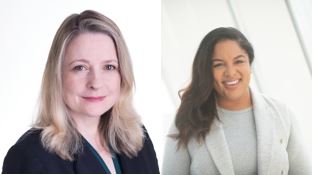 Current Trends in Donor & Gift Agreements
Presenters: Laura West, B.A., J.D., TEP, Norton Rose Fulbright Canada LLP and Tanya Hannah Rumble, MPNL, CFRE, MFA-P™ (she/her), Toronto Metropolitan University
When is the last time you updated your gift acceptance and donation agreements? Is it on your 'should' list? This is the opportunity you've been waiting for as the traditional templates are evolving to meet giving options and our sector's discussions on equity and access. Review your current documents and sign up for this session. Ensure your decision makers are listening in with you (fundraising, finance and board) and you will have a head start in updating policies and agreements that are critical for strong donor relationships, risk minimization, transparency and accountability in the work that you do in gift planning as well as major gifts and capital campaigns.
Speakers will address how templates and best practice is evolving to include more gift vehicles, bequests options in capital campaigns and adding a diversity and equity lens to this discussion. This presentation will include new research and its impact on agreements and policies - including Disbursement Quota legislation changes.
This session is appropriate for fundraisers who work with donors and advisors, advisors who work with clients and charities, and charity staff and board who want to ensure that core operations, policies and procedures are current, serve philanthropy well, and help to mitigate risk for all stakeholders.
---
Wednesday, January 31, 2024 | 1:00 - 2:00 pm ET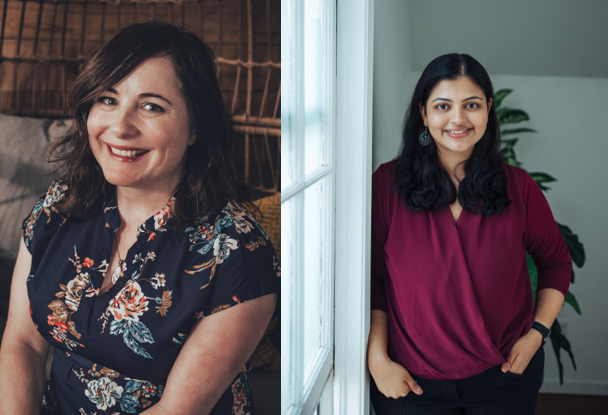 Redefining Metrics in Gift Planning: Beyond Financial Counting
Presenters: Catherine Cornish, Royal Columbian Hospital Foundation and Meena Das, NamasteData and Data Is For Everyone
Metrics have always been a hot topic in our educational feedback, especially from our conferences and courses. However, there's a glaring issue in gift planning community. The prevailing discussions on public metrics and counting have been predominantly shaped by large capital campaigns. This counting methodology is heavily tilted towards financial counting, often overlooking the actual needed to support meaningful performance management, and the current ambiguous state of metrics in gift planning is discouraging major gift officers from participating. In the absence of this conversation, a large number of charities in our sector are left in the dark.
In this enlightening presentation, Catherine Cornish will delve into the "in-house" goals, counting methods, and the distinction between performance, finance/budget, and fundraising metrics/goals. And Meena Das will provide a broader perspective on the importance of data collection and the methodologies to do such a data collection, while maintaining a focus on diversity in all its forms.
Join us as we redefine metrics in gift planning, moving beyond mere financial counting to a more holistic approach that truly supports performance management.
Registration will open later in 2023
---
Wednesday, May 29, 2024 | 1:00 - 2:00 pm ET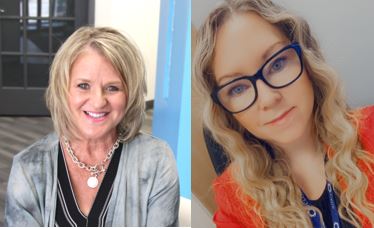 Let Your Moral Compass Be Your Guide
Presenters: Vicki Hayter, Children's Health Foundatin (London) and Crystal Schmalle, Hospitals of Regina Foundation
Fundraising is all about relationship building and for those of us working with donors on making their legacy dreams become a reality, we know that it can take several years, dedication and consistency to ensure their gift remains at the forefront of their minds. This relationship could last only a few short months to twenty years, which means that sometimes the lines can become blurred when it comes to remaining ethical; not only as it relates to the donor, but to the organizations we work for. Crystal and Vicki encourage you to join them on May 29, 2024, to dive into and explore real life examples during this dynamic workshop. It will provide you with the assurance you need as a fundraiser and keep your donor's journey the most positive and impactful that it can be - ultimately protecting and honouring your ethical boundaries.
Registration will open early 2024
---
Please click here to see the French webinars coming up in 2023-24
---
CE Credits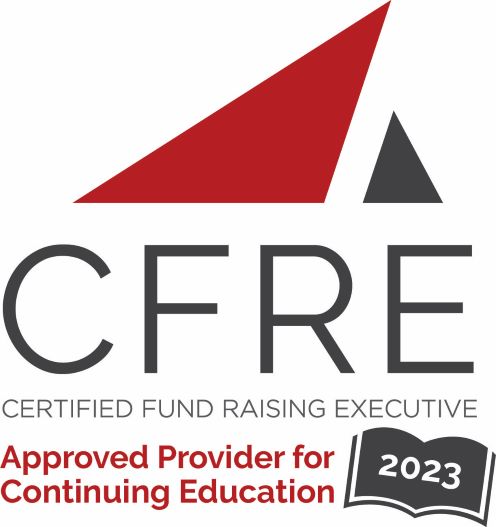 Full participation in CAGP webinars is applicable for 1 credit in Category 1.B - Education of the CFRE International application for initial certification and / or recertification.
Remember! As a CAGP member, you receive a 20% discount off of your CFRE certification or recertification.
For information about CAGP webinars, contact Erin Kuhns, Manager, Education and Training: 1-888-430-9494 Ext. 222 or email ekuhns@cagp-acpdp.org
MFA-P™ - Webinars beginning in March 2021 and going forward, are worth 1 CE hour on your MFA-P relicencing application.
---
Past Webinar Recordings Available to Purchase
Recordings of past webinars are available for purchase. Click on the title for more information.
Unless otherwise noted, webinar recordings from September 2023 onward are:
CAGP Members: $ 40 (tax exempt)
Non-Members: $ 60 (tax exempt)
Unless otherwise noted, webinar recording prices until June 2023 are:
CAGP Members: $ 35 (tax exempt)

Non-Members: $ 50 (tax exempt)
Click here to access French webinar recordings.
---
2023 - 2024 Webinars
Gift Planning Trends Seen by Advisors
Presenters: Arundel Gibson, MBA, MFA-P, Joel Bray, CFP, CLU, MFA-P, Candice Jay, CIM, FCSI, MFA-P
Originally broadcast on September 27, 2023
---
2022-2023 Webinars
Donor-Advised Funds in Canada: Discussion, debate, de-mystifying
Presenters: Keith H. Sjögren, Nicola Elkins, Benefaction Foundation, Diane Silva, London Community Foundation
Originally broadcast on June 28, 2023
Why you need a Stewardship Plan in Planned Giving
Presenters: Mike Duerksen, BuildGood and Brad Quiring, MCC Canada
Originally broadcast on May 31, 2023
FREE WEBINAR
Words that work in major and planned gifts fundraising: Statistical analysis of the words and phrases that encourage planned giving
Presenter: Russell N. James III, J.D., Ph.D., CFP®, Texas Tech University
Originally broadcast on May 10, 2023
Bridging the Gap – Donor advised funds and charities working together
Presenters: Sara Neely, CFRE, Victoria Foundation; Karen Dillon, MFA-P, Canada Gives
Originally broadcast on April 26, 2023
Data is Your Legacy Program's Super Power
Presenters: Cathy Mann, Fundraising Lab; Anne LeMesurier, Fundraising Lab
Originally broadcast on March 29, 2023
Five Fallacies of Fundraising That Limit Authentic Relationships with Donors and Clients
Presenter: Tanya Hannah Rumble, Faculty of Arts, Toronto Metropolitan University
Originally broadcast on February 22, 2023
Current Trends in Prospect Research
Presenter: Natalina Hamilton, MBA, CFRE, Breast Cancer Society of Canada
Originally broadcast on January 25, 2023
Cryptocurrency Donations: A complex gift, let's talk about risk!
Presenters: Jane Ricciardelli, CanadaHelps and James Emerson, KPMG
Originally broadcast on December 7, 2022
FREE WEBINAR
Everything you've ever wanted to know about ENDOWMENTS
Presenter: Brad Offman, MFA-P, Spire Philanthropy
Originally broadcast on November 9, 2022
Working with Professional Advisors: A 2022 Update
Presenters: Tina Tehranchian, The Donor Motivation Program®; Florence Carey, BA, LLB, TEP, ICD.D, FI Carey Law Corporation; Ross Young, ICP Planning Ltd.
Originally broadcast on October 26, 2022
Gifts of Insurance in the Real World
Presenter: DeWayne Osborn CPA, CGA, CFP, MFA-P
Originally broadcast on October 5, 2022
---
2021-2022 Webinars
Ask the Advisor – A year in review
Presented by: DeWayne Osborn, CPA, CGA, CFP, MFA-P
Originally broadcast on June 29, 2022
In conversation with…. Malcolm Berry
Presented by: Malcolm Berry, BC Children's Hospital Foundation & Ruth MacKenzie, CAGP
Originally broadcast on May 25, 2022
FREE WEBINAR
Making the Case for a Gift Planning Program to Your Boss and Board
Presented by: Paul Nazareth, MFA-P, CAGP
Originally broadcast on May 11, 2022
Legacy Glitter & Donor Lifelines: Inspiration and Ideas for Looking After Your Precious Legacy Donors
Presented by: David Love, Jen Love & John Lepp - Agents of Good
Originally broadcast on April 27, 2022
Engaging with Older and Vulnerable Clients in the Emerging Regulatory Landscape in Canada
Presented by: Raphael Tachie, Gowling WLG
Originally broadcast on March 30, 2022
Broad Based Marketing for Gift Planning – A Partnered Webinar with the Canadian Marketing Association's NFP Council
Presented by: Brady Hambleton, CM & Allen Davidov, MBA, CM - Canadian Marketing Association's Not-For-Profit Council
Originally broadcast on February 23, 2022
Staying Out of Trouble: Keeping estate and life insurance gifts on the right side of the tracks
Presented by: Margaret Mason, Norton Rose Fulbright LLP & Kevin Wark, LL.B, CLU, TEP, Conference for Advanced Life Underwriting (CALU)
Originally broadcast on January 26, 2022
A Gift of Inclusion? Immigrant Philanthropists on Doing Giving Right
Presented by: Krishan Mehta, PhD,Ryerson University
Originally broadcast on November 24, 2021
FREE WEBINAR
Why Gifts of Publicly Traded Securities Can Be Your "Frenemy" and What You Should Know About Them
Presented by: Rick Braun-Janzen, Abundance Canada & Christine Beaumont, B. Comm (Hons.), CFP, MFA-P, Paul Craft Financial
Originally broadcast on November 10, 2021
Private Share Gifts – are they on your list of acceptable property?
Presenters: Leilani Kagan, Ryan Palmer & DeWayne Osborn, CPA, CGA, CFP, MFA-P
Originally broadcast on September 29, 2021
---
2020 - 2021 Webinars
Gifts of Insurance - WTF? (Where's The Fundraising?)
Presenter: DeWayne Osborn, Cardinal Capital Management
Originally broadcast on June 30, 2021
FREE WEBINAR
CAGP's Best Practice Guidelines for Life Insurance Donations: A new and exciting public resource for Charities, Advisors and Donors
Presenters:
Ryan Fraser, CFP, CIM, MFA-P, Quiet Legacy Planning Group Ltd.
Jill Nelson, CFRE, MFA-P, The Princess Margaret Cancer Foundation
Yolanda Benoit, BC SPCA
Brenda McEachern LLB, TEP, RBC Wealth Management
Originally broadcast on June 9, 2021
Download the newly created suite of resources
Click here to access the presentation & speaker bios
Empowered Women are Changing Philanthropy
Presenters: Jo-Anne Ryan FEA, MFA-P, TD Wealth, Juniper Glass, Lumiere Consulting and PhiLab, and Aneil Gokhale, Toronto Foundation
Originally broadcast on May 26, 2021
FREE WEBINAR
Originally broadcast on November 4, 2020
Originally broadcast on October 28, 2020
The Elements of $1 Million+ Gifts
Presenter: Malcolm Burrows, Scotia Wealth Management
Originally broadcast on September 30, 2020
This webinar was sponsored by PearTree Canada
---
2019-2020 Webinars
Donations of Bitcoin and other Crypto-currencies
Presenter: Karen J. Cooper, LL.B., LL.L., TEP, Drache Aptowitzer LLP
Originally broadcast on June 24, 2020TEP, Drache Aptowitzer LLP
Administering Bequests and Puppy Training
Presenter: Kris Love, Solus Trust Company Limited
Originally broadcast on May 27, 2020
FREE WEBINAR
Can We Even Talk about Planned Giving Now?!
Presenter: Paul Nazareth, VP, Education and Development, CAGP
Originally broadcast on May 6, 2020
How to Land More Appointments with Major and Legacy Gift Donor Prospects
Presenter: Greg Warner, Founder and CEO, MarketSmart
Originally broadcast on April 29, 2020
Connecting, Considering & Confirming: How to Engage Donors in Planned Giving
Presented by: Jen Love, Agents of Good & Aimée Lindenberger, Refocus Communications & Fundraising
Originally broadcast on March 25, 2020
Secondary Assets may be Philanthropic Gold
Presented by: Malcolm Burrows, Scotia Wealth Management
Originally broadcast on February 26, 2020
Gift Planning within a Campaign Framework
Presented by: Michelle Osborne, CFRE, University of Toronto
Originally broadcast on January 29, 2020
Reading and Understanding Financial Statements of Charities and Foundations – for Gift Planners
Presented by: Gordon Holley, CPA, CA, CPB Humanity Financial Management Inc.
Originally broadcast on November 27, 2019
FREE WEBINAR
Charitable Giving Strategies for High Net Worth Donors - Sliced and Diced by Profession
Presented by: Jo-Anne Ryan, TD Wealth
Originally broadcast on November 13, 2019
When Doing Good Crosses the Line
Presenters: DeWayne Osborn, Cardinal Capital Management & Florence Carey and Ian Scarth, MLT Aikins LLP
Originally broadcast on October 30, 2019
Making the Ask
Presenters: Janice Meighan and Ken Ramsay, Empowerment Dialogue Inc.
Originally broadcast on September 25, 2019
---
2018-2019 Webinars
Building a Culture of Philanthropy – The secret to success
Presented by: Peggy Killeen, CFRE, Development Consultant
Originally broadcast on June 26, 2019
A Gift Acceptance P&P Tune Up
Presented by: DeWayne Osborn CPA, CGA, CFP, Cardinal Capital Management
Originally broadcast on May 29, 2019
FREE WEBINAR
Myth Busting Research - Philanthropy is Good for Business
Presented by: Dr. Carla Funk, Transform International Canada
Originally broadcast on May 8, 2019
Insurance Gifts without the Headaches
Presented by: Ryan Fraser, CFP CIM, Quiet Legacy Planning Group
Originally broadcast on April 24, 2019
Here for Good: A Proactive and Brand-Oriented Marketing Approach to Legacy Giving
Presented by: Holly Greatrex and Ryan Davies, Carleton University
Originally broadcast on March 27, 2019
Unusual Gifts Exempt from Capital Gains
Presented by: Malcolm Burrows, Scotia Wealth Management
Originally broadcast on February 27, 2019
Tailoring the Philanthropic Discussion
Presented by: Laura West, Norton Rose Fulbright Canada LLP
Originally broadcast on January 30, 2019
Details Matter: Ensuring your charity gets the full benefit of its legacy gift
Presented by: Roger Lee, DLA Piper (Canada) LLP
Originally broadcast on November 28, 2018
FREE WEBINAR
And the Beat Goes On: How to Get Legacy Donors and Prospects in the 21st Century
Presented by: David Love, Agents of Good
Originally broadcast on November 14, 2018
Click here to view the webinar on YouTube
Delivering the Unexpected
Presented by: Dee Dee Sung and Cecilia Huang, University of British Columbia
Originally broadcast on October 31, 2018
Diving into Gift Agreements
Presented by: Adam Aptowitzer LLB., Drache Aptowitzer LLP
Originally broadcast on September 26, 2018
FREE WEBINAR
Explore the Impact of the GRE Regime on Charitable Giving
Presented by: Hayley Maschek, KPMG Law LLP and Yolanda Benoit, BC SPCA
Originally broadcast on September 12, 2018
Click here to view the webinar on YouTube
---
For 2013-2018 webinars, please check the Webinar Wednesdays Archives page in the Resource Library.
---
The Webinar Wednesdays series is offered by:

;