NGH - Webinar Wednesday Event
Let's do lunch! Your Niagara Golden Horseshoe Chapter and the Donor Motivation Program have teamed up to present you with a special learning session over lunch time. Join us for Webinar Wednesday's Taking the Scary out of Legacy. Stay with us after for a virtual discussion hour with peers and fellow members.
We asked, you answered, and we listened! Thank you to our chapter members for answering our poll. Now, we're bringing you one of the most requested Webinar Wednesday.
Date: Wednesday, January 27, 2021
Time: Webinar runs from 1-2 pm, Post-Webinar drop-in discussion from 2 to 2:45 pm
Cost: members $10 / non-members $15
Taking the Scary out of Legacy
Presenter: Lyndsay Green, Author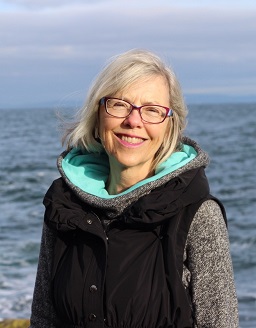 Best-selling author Lyndsay Green will lead us through the findings from her latest book The Well-Lived Life: Live with Purpose and Be Remembered and the implications for leaving a legacy. Her research and the findings from in-depth, confidential interviews will help us understand what's keeping Canadians from leaving a legacy and what we can do about it. Lyndsay's message is "We're leaving a legacy like it or not, so we better pay attention." The writer Sarah Selecky urged people to read Lyndsay's book "when you're ready to stop taking your life for granted." If you're tired of bequest workshops this narrative discussion will be a unique journey that will help you with better donor discussions.

SPECIAL OFFER
Four Webinar Wednesday events for the price of three!
$30 for members and $45 for non-members. Contact Joanne at joanne@dmphamilton.ca to learn more.
Future Webinars:
Wednesday, February 24, 2021 at 1:00 pm ET
Professional Advisors: Door or Window?
Presenter: Glenn Stewardson, CFP, The Donor Motivation Program®

Wednesday, March 31, 2021 at 1:00 pm ET
T² - Taxes and Trusts
Presenters: Yolanda Benoit, BC SPCA and Patricia Ward, Heart and Stroke Foundation of Canada
Wednesday, May 26, 2021 at 1:00 pm ET
Empowered Women are Changing Philanthropy
Presenter: Jo-Anne Ryan FEA, MFA-P, TD Wealth
Thank you to our sponsors, The Donor Motiviation Program, Niagara Golden Horseshoe.


January 27th, 2021 1:00 PM through 2:45 PM
Online - Niagara-Golden Horseshoe
(Zoom)
Canada
this event members
$ 10.00

+ $ 0.00 Tax

this event non-members
$ 15.00

+ $ 0.00 Tax

4 events - members
$ 30.00

+ $ 0.00 Tax

4 events - non members
$ 45.00

+ $ 0.00 Tax
;