LEAVE A LEGACY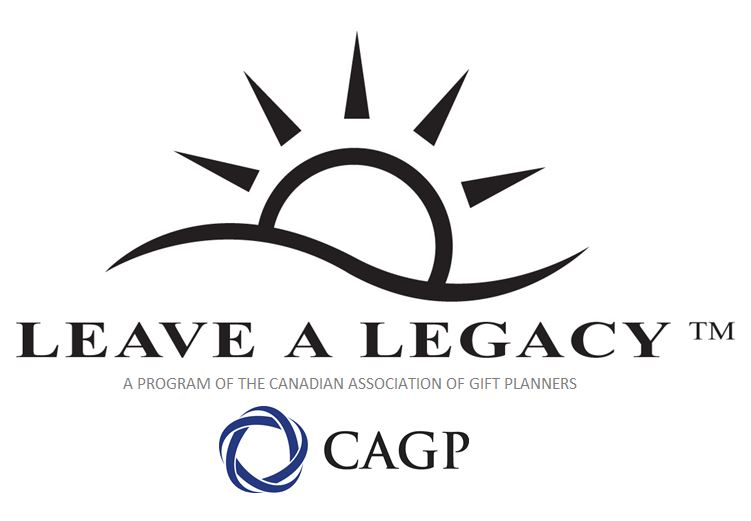 LEAVE A LEGACY™ is a national, community-based public awareness campaign of CAGP that encourages people to leave a gift through their will or another planned giving vehicle to a charity or cause that is meaningful to them.
LEAVE A LEGACY™ was first established in the United States by the Central Ohio Planners and licensed to CAGP in Canada. For more than 10 years, the program was generously supported by Great-West Life, London Life, and Canada Life as the LEAVE A LEGACY™ Founding National Development Sponsor. Today, the program is delivered through local CAGP Chapters.
Each local LEAVE A LEGACY™ program is distinct in its organization and delivery in order to serve the unique needs of its community while, collectively, providing an important public awareness message. Supporters of local LEAVE A LEGACY™ programs include charitable organizations, professional estate and financial organizations, financial institutions, community foundations, other local funders and the media.
---
LEAVE A LEGACY™ has 6 local Canadian programs that operate under

CAGP

Chapters. Each program is unique in its own way, as no two communities are identical.
Local LEAVE A LEGACY
™

Programs

What remains constant throughout is the message of having a will and making a difference in your community by planning a gift to a favourite charity.

To learn more about or get involved with LEAVE A LEGACY™, please connect with a local CAGP Chapter in your area:

British Columbia

Alberta

Saskatchewan ​​

Manitoba

Ontario

Québec

Prince Edward Island

Nova Scotia

Newfoundland & Labrador
Partnering & Sponsorship
Partnering with or sponsoring a local LEAVE A LEGACY™ program usually involves financial or in-kind support of event(s) and/or local promotional materials. Specific sponsorship levels are determined by the local Chapters.

By endorsing the LEAVE A LEGACY™ program, partners are helping to raise awareness about the importance of making a gift to a charity. The ultimate outcome is an increase in support of the work of charities that enriches all our lives in all of our communities.

Participation in LEAVE A LEGACY™ can offer an opportunity to:

• Connect with our nation's crucial charitable giving community

• Increase exposure and recognition in local media

• Access to professional development and networking

• Improve communication with donors and prospective about planned gifts

• Increase your ability to acquire future gifts

• Collaborate with estate and financial planning professionals

• Use LEAVE A LEGACY™ materials provided by your local Chapter to promote your planned giving program

• Use LEAVE A LEGACY™ logos on materials

If you need any Campaign Materials for Leave A Legacy, please email communications@cagp-acpdp.org

;