Advanced Canadian Gift Planning Summit
The next Advanced Canadian Gift Planning Summit
will take place at Ryerson University
in Toronto, Ontario
Due to current restrictions, we will be postponing the Advanced Summit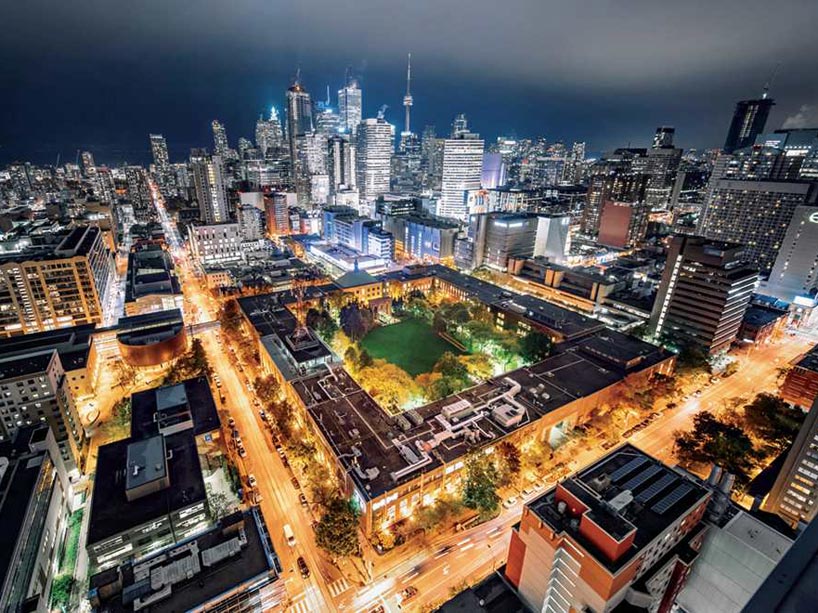 Ryerson University, Toronto, Ontario
---
Quick Links
---
Sponsored by:

---
About the Summit
CAGP produces a complete slate of educational offerings designed to accommodate every level of knowledge and experience. This summit is intended to provide the most comprehensive educational opportunity available to CAGP Members and others. It is designed for professionals who have a good understanding of individual and corporate taxation, trusts, and the use of financial planning strategies with high net worth clients / donors.

---
Highlights of this year's Advanced Summit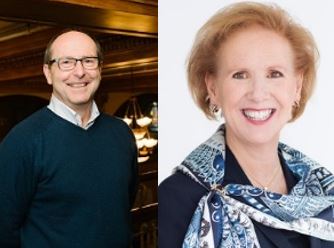 Modernizing The Legal Framework for Charities: The Role of the Advisory Committee
Presented by: Bruce MacDonald, Imagine Canada and Hilary Pearson, Co-Chair, Advisory Committee on the Charitable Sector
The Advisory Committee on the Charitable Sector was created in 2019 as a consultative forum for the federal government and the charitable sector to engage in meaningful dialogue, to advance emerging issues relating to charities, and to ensure the regulatory environment supports the work of charities as effectively as possible. Join Hilary Pearson and Bruce Macdonald, sector Co-Chairs of the Advisory Committee to find out more about the Committee's emerging workplan and priorities and to provide your input on key regulatory issues for charities and donors.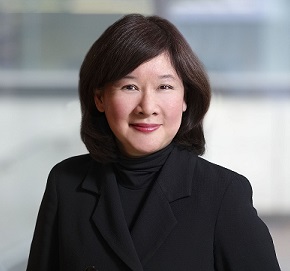 The Philanthropy of Private Business Shares
Presented by: Brenda Lee-Kennedy, PricewaterhouseCoopers LLP
Learn about helping private business shareholders identify and unlock the value of their companies for philanthropy, including a case study on a gift of private company preferred shares.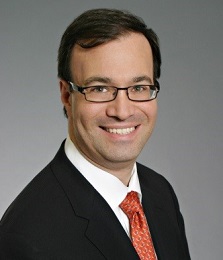 One Size Doesn't Fit All: Targeting your Charitable Strategy to the Donor
Presented by: Jamie Golombek, CIBC Financial Planning & Advice
Philanthropy forms part of nearly every client meeting Jamie conducts with high net worth clients. Join us as Jamie shares his personal experiences and discussions with clients on the topic of strategic charitable giving and how he tailors the philanthropic solution to meet the client's situation.
Cross-Border Charitable Gifts (Canada/US)
Présenté par : Armando Minicucci, Partner, Grant Thornton LLP et Erin Podio, Senior Manager, Grant Thornton LLP
The likelihood of a charity encountering a donation that involves the USA/Canada border is on the rise. Loyal donors are asking Canadian charities if they can make such donations, and charities are often left with no ability to help point the donor in the right direction. In this session, the major cross border situations such as donors living in USA gifting to Canadian charities, Canadians gifting USA situs property, and so forth will be illustrated and helpful; tips provided to point donors in the right direction.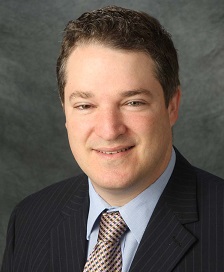 Cross Border Philanthropy from a Canadian Charitable Perspective
Presented by: Mark Blumberg LL.B., LL.M., TEP, Blumberg Segal LLP
Cross border philanthropy is growing at a significant rate. Canadian charities spend over $4 billion outside of Canada every year and Canadian charities receive over $2.5 billion from foreign sources. This presentation will cover foreign activities (outbound) issues and international fundraising (inbound issues). This presentation will help to unpack some of the issues that Canadian charities, philanthropists and their advisors should be thinking of when considering cross border philanthropy.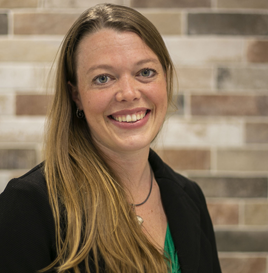 Cross-Border Philanthropy: Supporting Charitable Projects Outside of Canada
Presented by: Jessie Krafft, CAF America
Canadians are well-known for their generosity; whether supporting their local communities with their time, talent, or charitable giving, research shows that 72% of Canadians have engaged in charitable activity. What they might not know, however, is that their generosity can extend globally in a safe, secure, and efficient manner.
Join Jessie Krafft, Vice President of Donor and Program Services at CAF Canada, to learn about how Canadians can support charitable projects around the world. This session will address CRA regulations on funding international projects, how to build a project agreement, and more.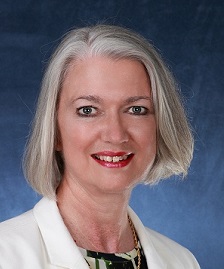 Private Corporations: Insured Gifting Opportunities
Presented by: Brenda McEachern, RBC
Gifting existing life insurance policies is in the news! This session will explore why corporations consider gifting an existing life policy and the resulting tax implications. We will also review the role that corporate life insurance can play in funding philanthropy on the death of a shareholder, particularly with regard to gifting of freeze preferred shares. Changing tax rates are shifting post-mortem planning strategies and driving many new opportunities for corporate insured philanthropy.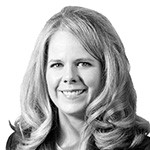 Charitable giving using Trusts – Tackling the complexities
Presented by: Amanda Stacey, Norton Rose Fulbright
Trusts are a frequently used estate planning tool. This session will explore the issues and traps associated with making charitable gifts out of a trust, whether it is a family trust, alter ego/joint partner trust, or a trust established in a Will.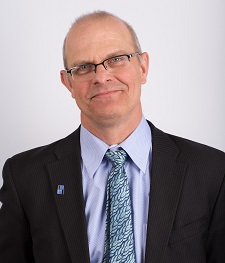 The Court's View of Mental Competency – it may not be what you thought!
Presented by: John Poyser, Tradition Law LLP Estates and Trusts
One of if not the biggest fears of working with seniors is mental competency. Will the gift be challenged on the grounds that the donor was not mentally competent? John will explore how the courts view this delicate issue and will show you that there is no one way or the highway for all situations. In reality, it all comes down to marbles.
...And much more!
---
The Experience
CAGP's Advanced Canadian Gift Planning Summit is an intensive immersion in the tax, legislative and philanthropic issues related to charitable giving. This innovative course builds on Canada's longest running and most authoritative course in charitable planning, the Original Canadian Gift Planning course.
Who Should Attend
This course is designed for:
fundraising professionals
gift planners
high net worth fundraisers
wealth managers
trust and estate practitioners
financial advisors
philanthropic advisors
In following adult learning principles, the course encourages participants to take an active rather than passive role in learning and teaching one another. Participants should have a track record of building and sustaining relationships with clients / donors.
---
We recommend reading our Professional Development Roadmap, a helpful guide for gift planners and fundraisers in their journey to becoming a successful charitable gift planner.
This Course Descriptions document contains a brief description of each of our 4 courses in one place, to help you decide which is the right fit for you at this point in your career.
---
Dates
New dates to be confirmed
(Original dates): Thursday, May 28 (8:00 a.m. – 8:00 p.m.) & Friday, May 29, 2020 (8:00 a.m. – 5:00 p.m.)
Registration Fees (Tax exempt)
Prices include registration fees and all meals for the two days*.
Accommodation is not included. Please see a list of local hotel suggestions below.
Early Bird Price (until August 31, 2020)
CAGP Member: $1450
Non-member: $1675
Regular Price (September 1 - 30, 2020)
CAGP Member: $1550
Non-member: $1775
*Meals include breakfast, lunch and breaks for both days plus dinner on May 28th.
---
Location
Ryerson University
Podium Building
350 Victoria St., 2nd Floor
Toronto, Ontario
Important Information from Ryerson University
Food Allergies
The Food Services Department are committed to assist our customers with food allergies, to make informed food choices by providing accurate and timely ingredient information to the best of our ability. It is however the responsibility of the client and their guests to inform the Food Services Department of any known allergies and special dietary need. Food Services will gladly work with the client to the best of their ability to satisfy your dietary needs. However, they cannot guarantee that products are completely free of ingredients that may cause an allergic reaction. Please note that in some cases the Food Services Department may not be able to accommodate specific dietary requests.
Smoking
Signs have been posted across campus to advise community members and visitors that smoking is prohibited within 9 metres of all building entrances.
---
Transportation & Parking
There are TTC stations within a 5-minute walk from the Advanced Summit location.
Please visit the Ryerson University website for parking information and pricing.
---
Accommodation
Accommodation is not included in the stated price. Attendees are responsible for securing their own accommodation.
Toronto Hotels near Ryerson University
The Saint James Hotel, Ascend Hotel Collection
3 minute walk to Ryerson University
26 Gerrard St E, Toronto, ON M5B 1G3
Toronto, Ontario
(416) 645-2200
https://www.choicehotels.com/en-ca/ontario/toronto/ascend-hotels/cna56
*Let the hotel know that you are attending an event at Ryerson University and get a 15% discount on your reservation.
Chelsea Hotel Toronto
4 minute walk to Ryerson University
33 Gerrard St W, Toronto, ON M5G 1Z4
Toronto, Ontario
(416) 595-1975
www.chelseatoronto.com/en/
Marriott Downtown at CF Toronto Eaton Centre
7 minute walk to Ryerson University
525 Bay St, Toronto, ON M5G 2L2
Toronto, Ontario
(416) 597-9200
www.marriott.com/hotels
Holiday Inn Toronto Downtown Centre
8 minute walk to Ryerson University
30 Carlton St, Toronto, ON M5B 2E9
Toronto, Ontario
(416) 977-6655
www.ihg.com
DoubleTree by Hilton Hotel Toronto Downtown
9 minute walk to Ryerson University
108 Chestnut St, Toronto, ON M5G 1R3
Toronto, Ontario
(416) 977-5000
doubletree3.hilton.com/
---
CE Credits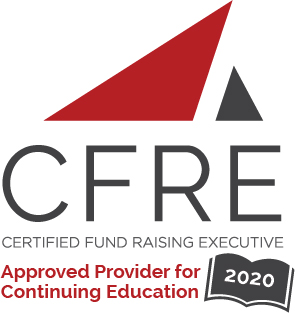 Full participation in the Advanced Canadian Gift Planning Summit is applicable for up to 14.5 credits in Category 1.B – Education of the CFRE International application for initial certification and/or recertification.
Remember! As a CAGP member, you receive a 20% discount off of your CFRE certification or recertification.

Institute accredited CE (7.50 credits)
Law Society credits available upon request.
---
Cancellation Policy – Please read carefully
Should you have to cancel your registration for the Advanced Canadian Gift Planning Summit, please be aware of the following cancellation policy:
Following cancellation dates will be updated as soon as we confirm the new dates
Registration Fees
Before February 29, 2020 – Full refund (less a $250 admin fee)*
March 1 – March 31, 2020 – 50% refund (less a $250 admin fee)*
After March 31, 2020 – No refund*
*IMPORTANT: Registration is transferable within your organization at any time, subject to a $150 administration fee.
All cancellations must be received in writing.
CAGP Foundation reserves the right to amend or cancel the event.
If an event has to be cancelled or rescheduled we will contact you as soon as possible to notify you of the change. You will be offered an alternative date or a full refund.
In the event of a cancellation, we will not reimburse travel, accommodation or other costs related to the event.
If you have any questions, please contact Erin Kuhns, Manager, Education and Training at 1-888-430-9494 Ext. 222 or email: ekuhns@cagp-acpdp.org.
---
Read what our past attendees had to say:
"A very high level gathering of the minds with sessions that address current issues and trends. If you are in the gift planning industry, the CAGP Advanced (Summit) is a MUST attend."
- Attendee
"This course was an excellent investment for our charity. I am bursting with new ideas, and ways to apply these to our donor relationships. "
- Attendee
---
Contact us
For more information, contact Erin Kuhns, Manager, Education and Training:
1-888-430-9494 Ext. 222 or email ekuhns@cagp-acpdp.org.
---
This education session is offered by:

;