Practical Philanthropic Conversations
Advancing gift planning inside and outside your organization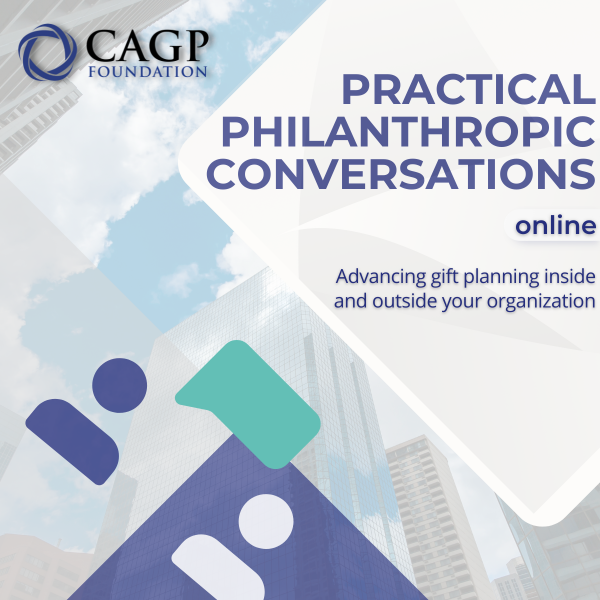 Are you a charity professional looking for practical training on speaking with donors and internal colleagues/your team about the value of strategic gift planning? If so, this learning experience is tailor-made for you! Over three sessions, this course will cover how to talk to donors, how and why to talk to your internal teams, and how to work with advisors and the community to advance major and legacy gifts.
You will leave with confidence in your ability to raise funds, represent your program, and expand your program in your community.
Who Should Attend
This online course is suitable for several different groups, including:
Executive Directors of small non-profits
Fundraising generalists who manage planned giving from the side of their desk
Gift Planning specialist fundraisers seeking more in-depth training

If you would like to discuss the suitability of this course for your personal learning objectives, please contact Paul Nazareth, VP of Education, at pnazareth@cagp-acpdp.org.
The Experience
Three, four-hour sessions (with built-in breaks) spread across October and delivered online. Day 1 will focus on conversations with donors, day 2 on talking about gift planning within your own organization, and day 3 will focus on external conversations with your community and with professional advisors, with a focus on marketing and storytelling.
Unique to this course, participants will be given practical homework tasks after each session to complete and bring to the following session for discussion. The sessions will also focus heavily on group work to help participants build the practical skills and experience they need.
---
Dates
June 5, 12 & 19, 2023
Time
11am - 3pm ET
8am - Noon PT
8:00 a.m. – 12:00 p.m. PT
Day1: October 5
9:00 a.m. – 1:00 p.m. MT
Day 2: October 19
10:00 a.m. – 2:00 p.m. CT
Day 3: October 26
11:00 a.m. – 3:00 p.m. ET
12:00 p.m. – 4:00 p.m. AT
Cost
Early Bird Pricing
Member: $600
Non-member: $700

Regular Pricing
Member: $700
Non-member: $800

Prices are tax exempt
Faculty
CE Credits
Up to 9 CFRE credits and/or 9 hours of MFA-P recertification credits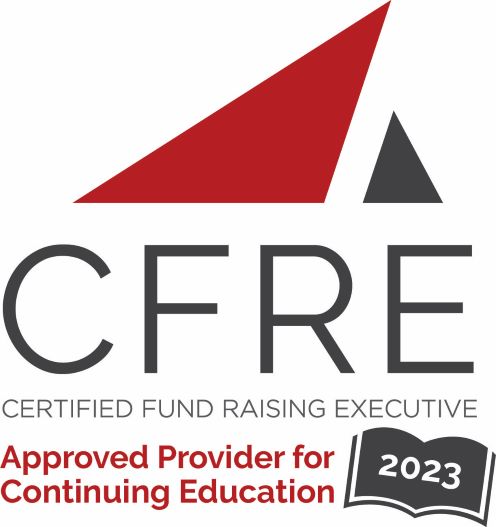 Full participation in Pracdtical Philanthropic Conversations is applicable for 9 points in Category 1.B – Education of the CFRE International application for initial certification and/or recertification. Remember! As a CAGP member, you receive a 20% discount off of your CFRE certification or recertification!

This course offers 9 hours credit for MFA-P re-certification.

;