Learn About the Future of Generosity: Donations of Bitcoin and Other Cryptocurrencies
It's a brave new world with cryptocurrencies like Bitcoin (digital monies) changing philanthropy. So how does your charity get in on the benefits of Bitcoin donations? Karen Cooper will address the future of generosity by explaining the world of donations of Bitcoin and other cryptocurrencies. You have a remarkable opportunity to hear from a lawyer named in The Canadian Legal Expert® Directory* for excellence in Charity Law. You will come away with an understanding of steps to take to prepare your charity for gifts of cryptocurrencies.
Map to 251 Bank St. (2nd floor) - street parking only so please allow plenty of time to find parking if you drive to this event.
Donor-advised funds such as Fidelity Charitable, which holds the US's largest donor-advised fund, received nearly $70 million in cryptocurrency in 2017—10 times more than the year before. Last year was not a great year for Bitcoin but it's not going away. Cryptocurrency is the term given to digital money which can only be unlocked using cryptography. It's not cash that you can hold in your hand; it purely exists on the digital plane.
Many gift planners have heard of Bitcoin, but there are hundreds of other cryptocurrencies out there with many more created daily. Gift planners interested in the future of generosity must understand this asset class and how to attract donations of it. This presentation will provide an overview of the issues related to donations of different forms of cryptocurrencies.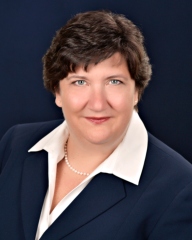 Karen Cooper, Drache Aptowitzer LLP, practitioner of charity and not-for-profit law with an emphasis on corporate and tax issues. drache.ca-karen_cooper.pdf
February 22nd, 2019 11:30 AM through 1:30 PM
251 Bank St.




2nd Floor




Ottawa

,

ON

K2P 1X3




Canada
Member price
$ 25.00

+ $ 0.00 Tax

Non-member price
$ 35.00

+ $ 0.00 Tax