Advanced Canadian Gift Planning Symposium
The Advanced Canadian Gift Planning Symposium
will take place in Ottawa, ON
October 17-18, 2018
CAGP produces a complete slate of educational offerings designed to accommodate every level of knowledge and experience. This course is intended to provide the most comprehensive educational opportunity available to CAGP Members and others. The course is designed for professionals who have a good understanding of individual and corporate taxation, trusts, and the use of financial planning strategies with high net worth donors / clients.
We recommend reading our Professional Development Roadmap, a helpful guide for gift planners and fundraisers in their journey to becoming a successful charitable gift planner.
Who Should Attend
This course is designed for:
fundraising professionals
gift planners
high net worth fundraisers
wealth managers
trust and estate practitioners
financial advisors
philanthropic advisors
In following adult learning principles, the course encourages participants to take an active rather than passive role in learning and teaching one another. Participants should have a track record of building and sustaining relationships with donors / clients.
The Experience
CAGP's Advanced Canadian Gift Planning course is an intensive immersion in the tax, legislative and philanthropic issues related to charitable giving. This innovative course builds on Canada's longest running and most authoritative course in charitable planning, the Original Canadian Gift Planning course.
CE Credits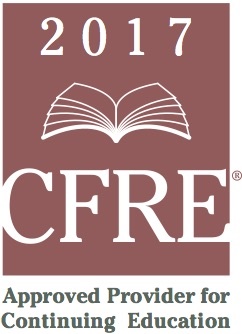 Full participation in the Advanced Canadian Gift Planning Course is applicable for up to 15 credits in Category 1.B – Education of the CFRE International application for initial certification and/or recertification.
Remember! As a CAGP member, you receive a 20% discount off of your CFRE certification or recertification.
---
Read what our past attendees had to say:
"It was the format that saved me! Work the brain in the morning, use the knowledge in the afternoon, let it digest on the rocks in the evening. Brilliant, brilliant. I even used the questions and engagement tools in a session I gave at a conference the week after and got top ratings from attendees!"
- 2011 Attendee
---
For more information, contact Erin Kuhns, Manager, Education and Training:
1-888-430-9494 Ext. 222 or email ekuhns@cagp-acpdp.org.